Back to News
High Definition Surfing
March 9, 2009
High Definition Surfing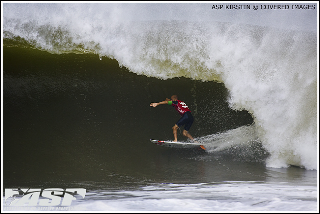 The final jewel of the Vans Triple Crown and the last stop of the ASP Tour, The Billabong Pipe Masters, takes place on the island of Oahu during the North Shore's winter swells. Famous for it's clean barrels and heroic size, Pipeline has attracted pro surfers and surf aficionados alike for the last 37 years. With a reputation of dangerous power, it doesn't take an avid follower of surf to stand in awe as the world's top athletes place themselves in God's hands and on the face of Pipeline's tumultuous waves.
Covering the contest for the past five years, WINDOWSEATpictures continues to highlight the North Shore's surf lifestyle and community with it's cinema verite style programs. Having done away with sports commentary coverage upon first producing the Triple Crown, WINDOWSEATpictures is proud to bring this year's programming to the world of High Definition. WINDOWSEATpictures is using Panasonic HD cameras and long lenses to cover the contest from the beach and water cinematographer Mike Prickett uses the RED One camera in a custom water housing for in-water footage. The final effect is HD mixed media at it's finest.
This winter, Oahu was plummeted with record rainfall causing island-wide mudslides, flash floods and power outages. This also led to chocolate waves Willy Wonka could only dream of as Pipeline was transformed into a barreling muddy monster. All this, and Pipe's 6 to 8 foot waves, wouldn't stop Joel Parkinson from scoring two perfect 10's in one heat. A feat only previously achieved by Kelly Slater, who this year at Pipe, solidified his 9th World Title win and 6th Pipeline Masters Title.
Don't miss this 3rd show of 4 with Oahu's North Shore at center stage. The Billabong Pipeline Masters show airs on March 9th. Tune into FUEL TV 5PM/8PM ET.
---