Back to News
Office Booyz '09 Homepage Teaser
March 10, 2009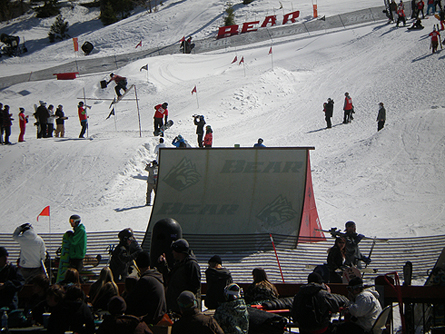 Desk Jockeys across the U.S. united at Bear Mountain last Friday for the second annual Office Booyz contest, the fun-filled, no-stress contest for full-time employees in the industry. More than 100 industry folk came out to partake in the action, some to watch, some to get down and dirty in the contest.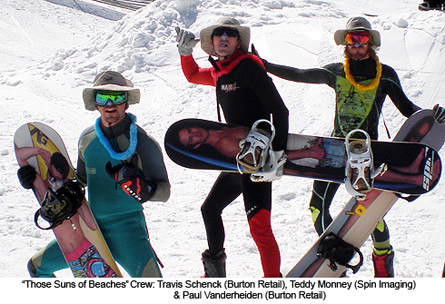 If you haven't experienced the epic mayhem of the Office Booyz spirit, the following pictures should give you a clue as to what goes down. "Those Suns of Beaches" crew (pictured above) came out in full effect with custom top sheets of yes, themselves!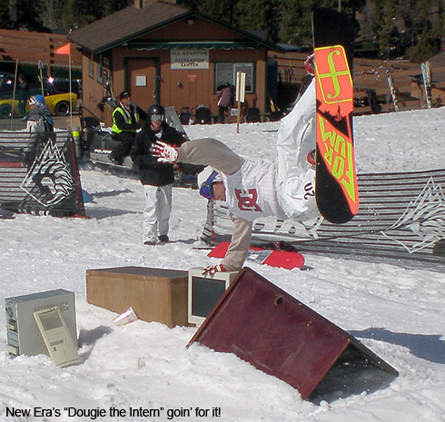 "Dougie the Intern" from New Era is pictured here destroying the Desktop Destroyer obstacle. Whether he meant to destroy the desk with his face is still to be determined. And yes, Dougie
was
crowned the Desk Top Destroyer, winning the division!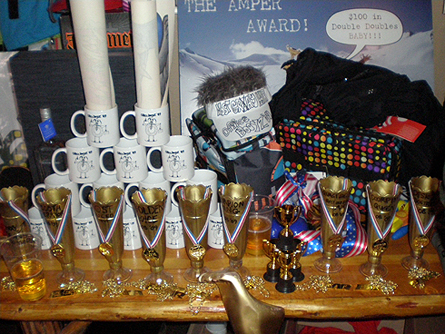 Pictured above are some of the trophies given away at OB '09. Jaeger, $100 in Double Doubles from In-N-Out, snowboards, custom trophies galore and more were all given away as prizes.
This is just a small piece of the puzzle! Stay tuned for the full story with all the fine details, madness and pictures to come...
---