Back to News
First Vacation Rental Website for Surfers, Snowboarders, Skiers and Adventurers Launches
April 9, 2009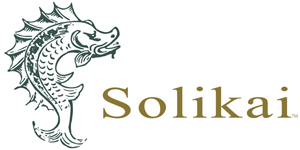 First Vacation Rental Website for Surfers, Snowboarders, Skiers and Adventurers Launches at www.Solikai.com
Solikai, which means "Sun and Ocean", is the first online vacation rental service linking surfers, snowboarders, skiers, and adventurers to vacation rentals in close proximity to the best locations for surfing, snowboarding, skiing and adventure around the globe.

Visitors to www.solikai.com search the easy-to-use directory, find a rental in the desired location, access all of the property's attributes, and then simply contact the owner or manager directly to book it. There are no fees or sign-ups for the traveler; just direct access to the information and contact source.

For owners of vacation homes, Solikai offers the most cost effective way to increase the exposure of a vacation rental. It gives owners the power to advertise directly to the surfers, skiers, snowboarders and travelers around the world who seek their property with just one listing.

For many surfers, skiers, and snowboarders, traveling the globe in pursuit of the sports they love is a way of life. But as these enthusiasts "grow up" and have families, it becomes more challenging to continue to follow their lifestyle with their additional priorities and concerns: kids, convenience, safety, crowds, cost, and extra gear. Vacation rentals close to the "action" are the perfect solution so that the family can still be together, and enjoy the activities that they love, in a convenient, safe, private home.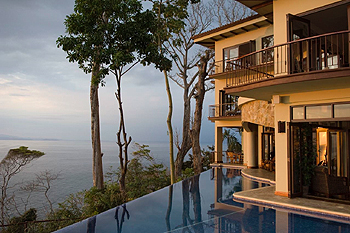 "I am fortunate to have traveled the world in search of good waves and fresh powder," says Solikai Co-Founder Kai Sanson. "The best times have been with friends and family, staying at a rental house right at the spot, surfing or riding all day, and then just chilling out in our own space when we're not in the water or on the mountain. Solikai was created to connect people with these amazing places so that they can enjoy them as we have."

Sanson created Solikai with Co-Founder Justin Moles after realizing the need for a service to connect like-minded travelers in search of action sports oriented adventures with comfortable, convenient and affordable rental properties.

With roots in the action sports industry, a passion for the lifestyle, and a depth of experience and knowledge from traveling the world, Sanson and Moles have spent the last several years researching and compiling information about properties in the best locations around the globe including Nicaragua, Fiji, Costa Rica, Italy, Morocco, Chile, South Africa and Tahiti to name a few. With a solid base of amazing vacation rentals on the site, and continually searching for new ones, they are pleased to launch www.solikai.com <http://www.solikai.com> in April 2009.
---