Back to News
Still Life with Snow Photography Show at Mammoth's WCI Event
April 21, 2009
Still Life with Snow Photography Show at Mammoth's WCI Event
Organized by The Machine, a leading design agency, Still Life with Snow takes place during the West Coast Invitational at Mammoth Mountain on May 2, 2009.
The show is a collection of photography from the world's most influential snowboard photographers. "The photos in the show are beautiful, exciting, emotion-provoking, all at the same time being relatable to all ages." Said Torrey Herbenar-Cook of The Machine.
The show opens Saturday May 2 in The Village at Mammoth from 3 to 8pm. Attendance is free and all who are interested in appreciating the work of the world's best snowboard photographers are encouraged to attend.
Still Life with Snow
Saturday May 2nd, 2009
The Village at Mammoth, Mammoth Lakes, CA
directly across from the Gondola
3pm to 8pm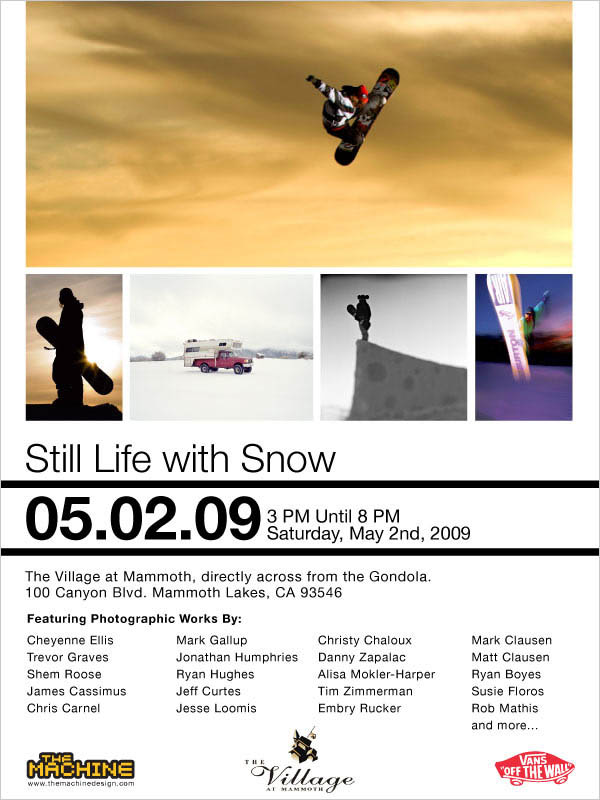 ---