Back to News
Ski Area Management Magazine (SAM) Gives The Machine Best Overall Creative Award
May 29, 2009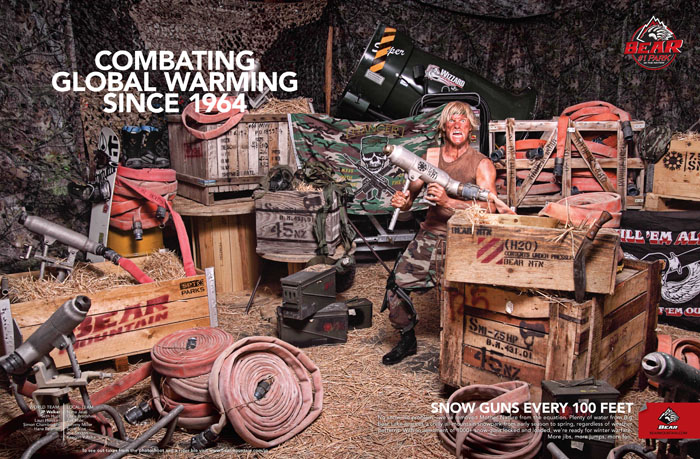 Ski Area Management Magazine (SAM) Gives The Machine Best Overall Creative Award
SAM magazine has just released their 2008-09 Advertising award winners, and once again The Machine Design comes out on top - winning "Best Overall Creative" for their Bear Mountain Resort advertising campaign "More jibs, more jumps, more fun."
"This year's Bear campaign goes into my all-time top three for sheer awesomeness," said Katie Bailey of SAM magazine. "Not only did these ads have the best creative, they had the best copywriting, too, a killer one-two punch."
This award is the fifth consecutive SAM award for Jason Bump and Mark Hibdon who have designed the Bear Mountain Snowboard & Ski Resort ad campaigns since 2004. According to Mark Hibdon, "The staff at Bear is incredible and the fact that they even listen to some of our crazy ideas for advertising is amazing. It is really a great collaborative relationship we have with them and hats off to Bear's team riders for trusting we won't make them look too silly... well there is always next year - so break out that banana hammock JP because sex sells!"

---