Back to News
SKATE: King Shit Magazine
August 31, 2009
King Shit Magazine
Drops its Second Turd into a Skate Shop Near You

Defying all logic and common sense, King Shit has gone ahead and made another brilliant foray into publishing. Behold! Issue number two!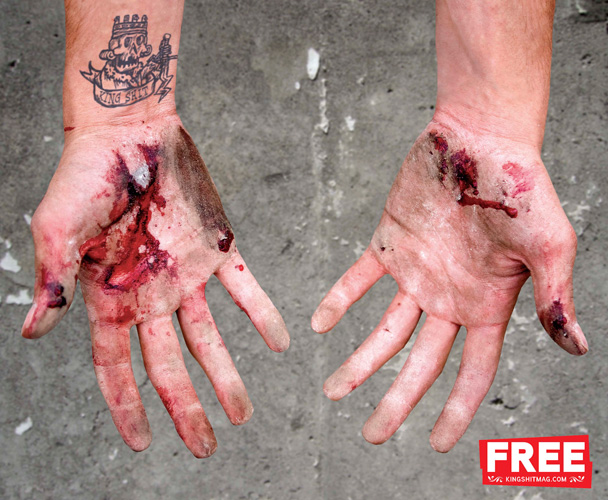 As you can see, things got off to a raw start, with a little soft tissue damage on the cover thanks to photographer Brian Caissie. Thankfully, the inside of the mag a lot more attractive, due in no small part to this issue's Guest Art Director, Randy Laybourne.

As for actual content, we managed to land a feature with the entire Barrier Kult Horde and got their satanic barrier skating manifesto all written down and on record. Also, we investigated the budding Bromance between Bradley Sheppard and Colin Lambert, and followed the Converse Canada team as they Hit the Sticks on a rural skate trip. Lastly, our editors terrorized Chad Dixon, Wes Loates and Ryan Blaxall with our extra offensive AMbush interviews.

Other than that, it's full of a bunch of a random funny shit that you're sure to enjoy (unless you're Jereme Rogers) - because it's available for FREE at a skate shop near you on Friday, August 28th, 2009! For a preview of the new issue, visit KingShitMag.com.
---