Back to News
Rachelle Cheneir: Assitant Project Manager, Analog
October 15, 2009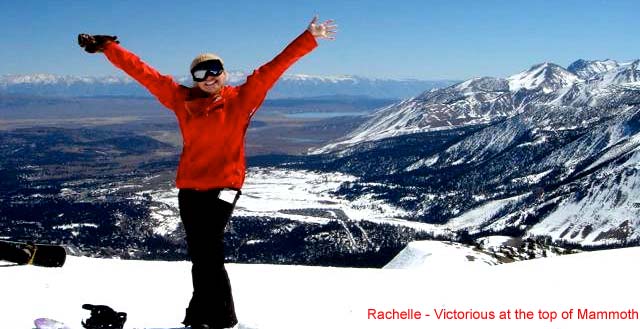 Rachelle Chenier did it - she made it happen. She got a foot in the door in the action sports industry, without an inside track, and exactly where she wanted to be. Fresh out of FIDM with a degree in Apparel Manufacturing Management she jumped right in as Receptionist – after a year of working to make it happen. Persistence paid off, and now a year later she's moved in to an Assistant Project Manager for Analog. She is where she is because she set a goal and didn't give up on it. Passion for the sports and a great sense of humor probably helped, too.
How did you find your job with Burton?
I can tell you, I wouldn't be here if it wasn't for Malakye's Shmoozapalooza job fair at the San Diego Convention Center. It took two years of trying but I persevered. My first try at the Shmooz I was going for an assistant designer job with Burton but later found out that the position was filled internally. I came back the following year and told Burton that I was there for them and only them. They took note of that amongst other great things and I received a call two days later to set up a second interview. And from there, well, I got the job!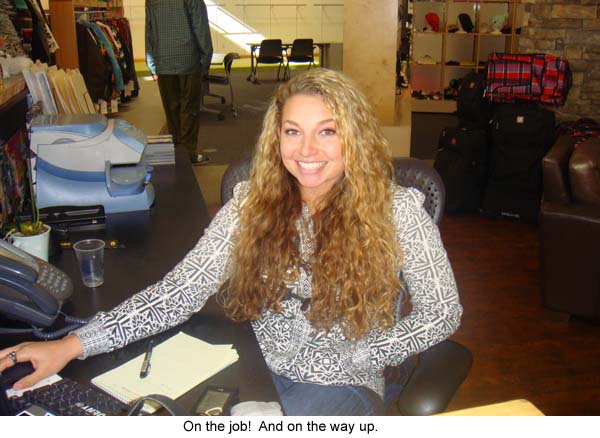 You graduated with a degree in apparel manufacturing from FIDM, and took a job with Burton as a Receptionist. Why?
I would have taken a janitor's position just so I could get my foot in the door. It is such a competitive industry and that is something I found out first hand. I'm a firm believer of "it's all about who you know, not what you know". I needed a new game plan and that was to apply for an entry level position just so I can work my way up. I am on my way to reaching my goal without cheating and that feeling is rewarding.
Were you able to use your education while working as receptionist (i.e. side tasks, relevant work experience, etc)?
Having an education always gives you an advantage in the workplace. From communication to Adobe Illustrator, I was able to make use of the skills that I studied at school. I've applied what I learned at FIDM not only as a receptionist but mainly as a receptionist at an extreme sports company.
What was your most significant learning experience in being a receptionist?
Learning the mechanics behind a huge company such as Burton was really significant to me. I still can't comprehend how big it is but once I realized I was actually here making some kind of a difference one way or another, it gave me the chills.
What was the most significant realization or surprise when you settled in to your first action sports industry job?
To me, it was the fact that I made it. I reached my goal to get into Burton, a company that I grew up with on the mountain and dreamed of working at one day since I was twelve years old. It really hit me when the professional riders walked through the door.

What will you miss most?
I will miss cleaning the espresso machine. NOT! I will miss the people that I worked with directly and meeting the interesting people that would come in. As for the solicitors, not so much.
Has anyone stuck out as an inspiration at work over the past year?
Not necessarily anyone as an individual but as a group they have. Burton has an organized group called WPA (Women's Professional Association). It focuses on women retaining and prospering in a "boys club" industry. We gather at least once a month for potlucks, Pilates, "Learn to Ride" events or manager speaker sessions. It's inspiring to talk to the women that have made it to the top and what it took for them to get there.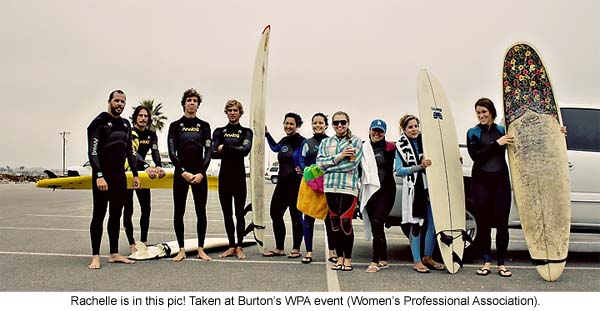 Did you have to apply for your new position as assistant project manager, or was it offered to you?
I applied for the position. I play fair…most of the time. I was told of the position and was advised to go for it. Having my own "internal" cheerleading squad didn't hurt either.
What enabled you to win this position over everyone else who was in contention?
My fervor attitude as well as the knowledge I have with our internal programs. Cuts training time in half!
What does your new role entail (a day in the life of sorts)?
A day in my size 8 Gravis shoes consists of line list updates in our internal program, sending tech packs to our vendors, working closely with the Analog design crew and discussing upcoming seasons, sitting in on fittings with our technical designers, and hopefully one day travelling to China, Japan or Egypt. That's the glorified version.
What are you most excited about in your new position?
I'm so excited to learn as well as travel. I'm like a dry sponge ready to soak every element of this industry up! It's so funny when I look back to when I wasn't in this business and remember how badly I wanted to be here. Well, now I'm here and it feels so right! I can see myself sticking around for a very long time.
Favorite lunch item right now?
If I could afford it, it would be sushi without a doubt. With that said, I stick with Nutter Butters.
What advice can you give others looking to move up the ranks?
Maintain and portray the passion you have for your goal and reflect and apply it at every level you take to get there.
Fave Five:
1. Snow Summit or Bear Mountain?
Bear's park and atmosphere on Summit's terrain.
2. Hot Dawgs or Hand Rails?
How about hot guys and hand rails? No? Then rails it is!
3. Powder turns or parks?
I will die without ever answering this question. My passion lies with both.
4. Pinot Grigio or Pabst Blue Ribbon?
Pinot please! PBR's are saved for special occasions.
5. Laugh it out or cry it out?
Laughter is happening on the outside while the little girl sobs away on the inside. There's no crying in baseball, err, I mean extreme sports.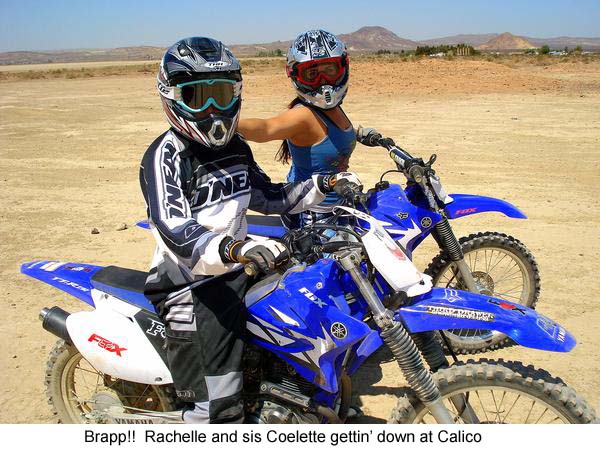 ---