Back to News
EVENT: Cappeline Headwear Hosts Benefit to Support Phillipines' Typhoon Victims
October 28, 2009
Cappeline Headwear Hosts Benefit Show to Support Phillipines' Typhoon Victims at The Cellar in Long Beach, Calif.
Note from Cappeline's Ron Resurreccion:
"Don't forget to join us tomorrow while I host this event to help with our family and friends who lost many things during the Ondoy typhoon in the Phillipines. The entrance is free and we're only asking for donations. All donations will be contributed to help the victims of this tragedy. It will be a fun event with tons of people. Remember, it's for a great benefit and they could all use our help. Thank you again and that you will take the time to make it to this event tonight in Long Beach, Calif."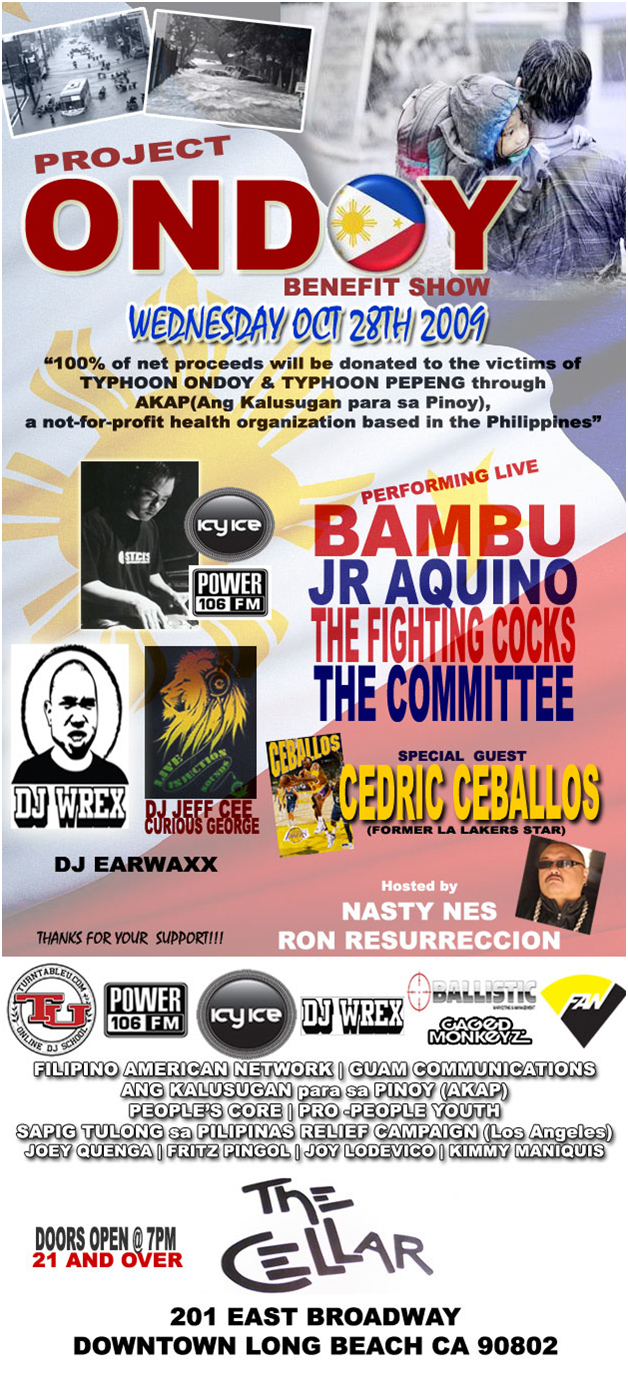 ---