Back to News
Spacecraft with Marketing Director Ryan Davis
December 1, 2009


Spacecraft with Marketing Director Ryan Davis
It's funny how things work out in life. One minute you're working toward a degree and strutting around campus with the-whole-world's-in-front-of-you swagger, the next you're running a successful business which evolved off an art project in college that seemed so trivial at the time. Though a few nooks and crannies fill the gaps between, founders Stefan Hofmann and Sarah O'Brien Parker have been flyin' Spacecraft full speed since they embarked on their mission in 2002 and haven't looked back since.
Ryan Davis, marketing director 1st class for Spacecraft, jumped ship a few parsecs back to help divulge the tale.
Word has it that Spacecraft was an art project that morphed into a successful business. Tell us more about the art project that started the company.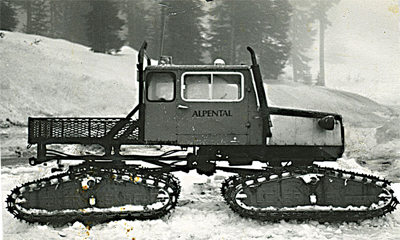 Stefan Hofmann, Spacecraft's co-founder, was attending the UW and studying sculpture in the mid '90s. At the time, he and his friends were waking up in the parking lot of Magic Mountain in the Cascades that has some insane backcountry. As they exited their runs, they were greeted by an old Tucker snow-cat that was parked up there. The sight of the cat was always at the end of these surreal powder runs. One day Stefan shot a photo of the Tucker and started to apply it to stickers and other art projects as an attempt to bring that feeling of bliss to the inner city and outer reaches.
The image became a signature in a sense to all art projects that Stefan worked on. As time went on, Stefan received a grant for his photography and started traveling the globe with his camera and surfboard to document remote cultures. Through this journey, Stefan ended up in Bali, Indonesia, where he found world class surf and an amazing structure of artisan craftspeople. Traveling with a handmade beanie he loved, Stefan wandered into a knitting shop in the backstreets of Kuta. He asked if they could reproduce the hat he was wearing and they did. He then had about 30 of them made and took them back to Washington to give away as gifts to his friends in the mountains. Those hats became cult classics and it sparked an idea of travel, surf, snow and employment. During the following year, Stefan met fellow world traveler Sarah O'Brien Parker and between her business savvy and Stefan's artistic vision, they embarked on the journey that would become Spacecraft.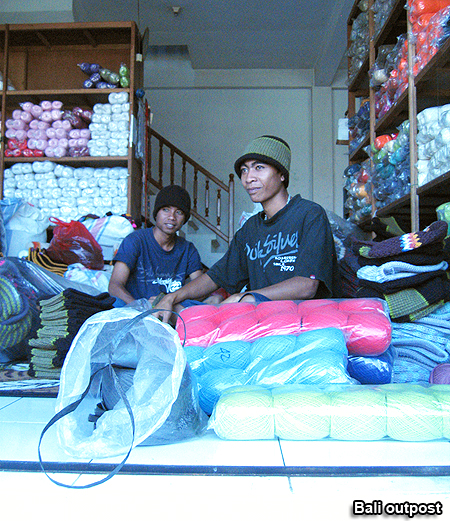 Spacecraft got its name from a taxi in Bangkok. Explain.
Once the dream started to become realized, Stefan and Sarah were off to Bali and Bangkok to figure out production, but still had no name and no logo. The logo was easy; it already had a presence in Washington and made perfect sense. The name was being debated by the two of them in a cab ride to the place that was going to make the labels for the beanies and other products. A few names were being considered, but Spacecraft was decided in that taxi for the multitude of interpretations it could have, and Spacecraft was conceived.
What's the significance of the Snowcat insignia seen across the Spacecraft brand?
As stated above, the snow-cat is a symbol that carried intrinsic value to those that saw it again and again. I think that many people saw the snow-cat stuck to a sign or on a chairlift far before they knew that it was this small brand making crafted goods.
The Snowcat logo was used on products before the company officially had a name. Was it hard to sell product with no name to back it?
Because of the visibility of the snow-cat logo and the fact that the tons of stickers were spread far and wide before the actual product made an impact into retail, awareness of Spacecraft and what that was came on slowly. It was almost like a sense of discovery for many people, and once they put the pieces together, those people became connected to something that was more than just another brand.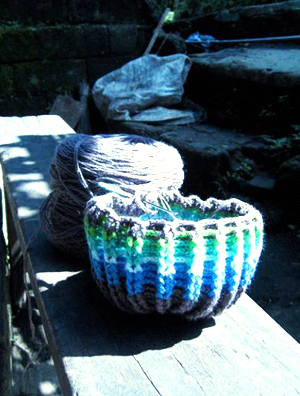 What series of events enabled Spacecraft to grow internationally? Was this organic, were there people backing the company, or both?
Spacecraft has been lucky with the amount of gifted humans that connect to the brand and ideals. Many talented athletes have and still wear our products out of excitement for what we are trying to do. I think that same feeling has carried over to our reps, retailers and international distributors. It's not always easy, and we make mistakes, but we are all in this to be creative and offer something that works for Spacecraft, retailers and most of all the customers that support us all.
Spacecraft also makes products out of post consumer waste. Briefly describe the process of incorporating these wastes into a finalized product (i.e. pre and post production, etc).
With a base in Bali, we are intertwined in the community there. We eat in the local restaurants and surf at the magical breaks. Helping to bring awareness to the impact of trash on the beach, Spacecraft and a few close friends have helped create beach clean-ups and recycling programs. We have our wallet and belt craftsmen collect used juice and potato chip bags and make belts and wallets out of them. It makes it so that there is a tangible result as well as making each piece a one-of-a-kind. Spacecraft will also be using discarded bike tires and rice bags in Bali and making belts out of them. We are starting small and building on these programs to educate, and in the end make a functional product out of trash.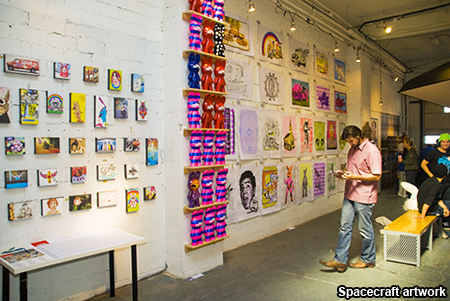 What's next on the table in regard to sustainability and eco-friendly endeavors?
I think teleporters are next! We will eliminate the use of fossil fuel and never miss epic surf or a powder day. That, continue to work on our TRASH program, make products that aren't trash, and continue to work with the people of Bali to make Spacecraft's hand knit hats.
Spacecraft HQ is located in Seattle, Wash., yet there's an "outpost" on the other side of the globe in Bali, Indonesia. What's Spacecraft doing out in Bali?
Spacecraft is getting barreled in Bali! We are also working with the gifted locals and employing thousands of knitters that work in their own homes for above prevailing wages making beanies to keep your heads warm.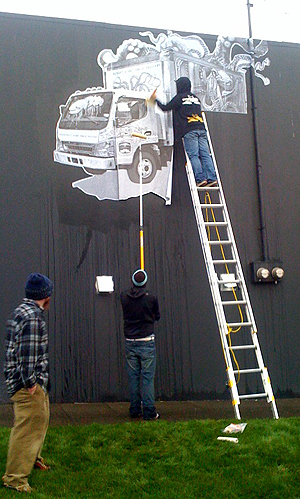 Are the owners close friends with the people who run and work at the outpost?
We are a small, tight staff. We travel together, we work together and we surf and ride powder together. I would say that we are all close friends, or maybe like family. We bump heads at times, but mostly because we have passion for what we do. As far as the Bali staff, they are as genuine as they come. Travel the earth. Learn from experience.
How is this structure organized? Are there other outposts, or plans to establish more?
We all run or work for our different departments. Sarah and Stefan are good at keeping an eagle eye on things and have learned a lot from handling a small company that grew quickly. I think we will hold it down between here and Bali for now, but we are not going to rule out other opportunities that might work for us as a whole.
At the end of the day, what's the ultimate mission or goal for the company?
To remain creative and make the best hand knit hats on the market, backed by accessories and clothing that set us apart from other brands. We want to continue to be profitable so that we can further support the staff, reps and retailers. Spacecraft wants to continue to improve on what we do and become a viable brand that our customers look to as the standard for quality with a creative approach.
When Spacecrafts looks to hire, what are the next departments to grow, and what advice can they take to help them get in the door?
Most likely it will be reps to start and pioneer new territories. From there we will need customer service and sales support in-house. We have had a great network of interns that really help us run smoothly, and we have hired a few. My advice would be: Be someone that we can't live without and keep your eyes out for job postings or internships.
Thanks for the podium,
Ryan Davis | Marketing Director
Spacecraft clothing



Spacecraft makes hats that keep your head warm on cold adventures, unique clothing and crafted accessories… we also love surf, concrete and powder as much as you :: make it happen :: www.spacecraftclothing.com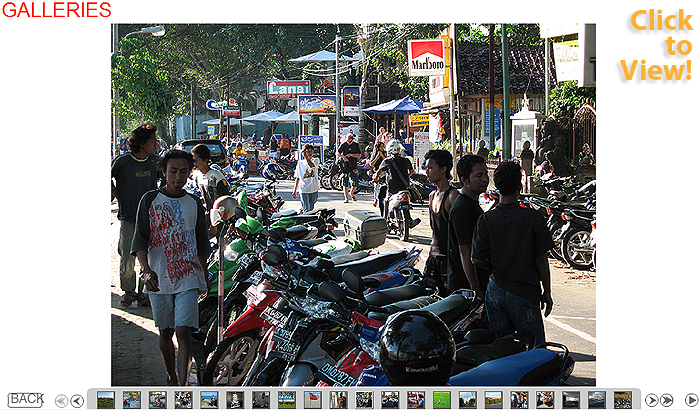 ---