Back to News
SNOW: Mountain High Names Vans Official Terrain Park Sponsor
January 5, 2010
Mountain High Names Vans Official Terrain Park Sponsor
Mountain High Resort in Wrightwood is proud to name Vans its official terrain park sponsor. Besides the traditional media plays and park branding, Vans will be an active participant in the resort producing on-hill events such as jib contests, product demos and team rider appearances. Also look for a signature Vans terrain feature in 2010.
Says John McColly, Director of Marketing, "I'm stoked to see this collaboration finally come together. The synergies are great and it's something we've been working on for a while."
While collaborations between Vans and Mountain High go back to the late 1990's, only recently have the two combined forces to flex their collective marketing efforts. Co-branding is taking place at the mountain and at Vans outlets throughout Southern California, and social media campaigns have been developed to fuel Vans-themed sales events. Monthly on-hill competitions called Jib City Nights will also drive guests to the resort with music, barbecues and giveaways.
As part of the sponsorship, all Mountain High Terrain Park employees will be fitted with Vans boots and, as owners of Pro-tec helmets, Vans has also capped the crew with custom Mountain High head gear to promote and encourage mountain safety.

"All of us at Vans are very excited about the partnership with Mountain High. They have done a great job promoting their park and we have some awesome events lined up for the winter season," said Peter Dericks, Vans Marketing Director.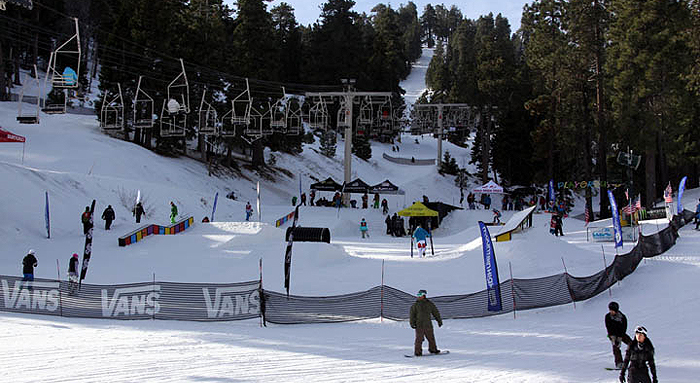 ---