Back to News
ECO: Satori Revolutionary First Ever 80%+ Post Consumer Content Wheels
January 12, 2010
Satori Revolutionary First Ever 80%+ Post Consumer Content Wheels
We need your old wheels!!! * More at Bottom of Page...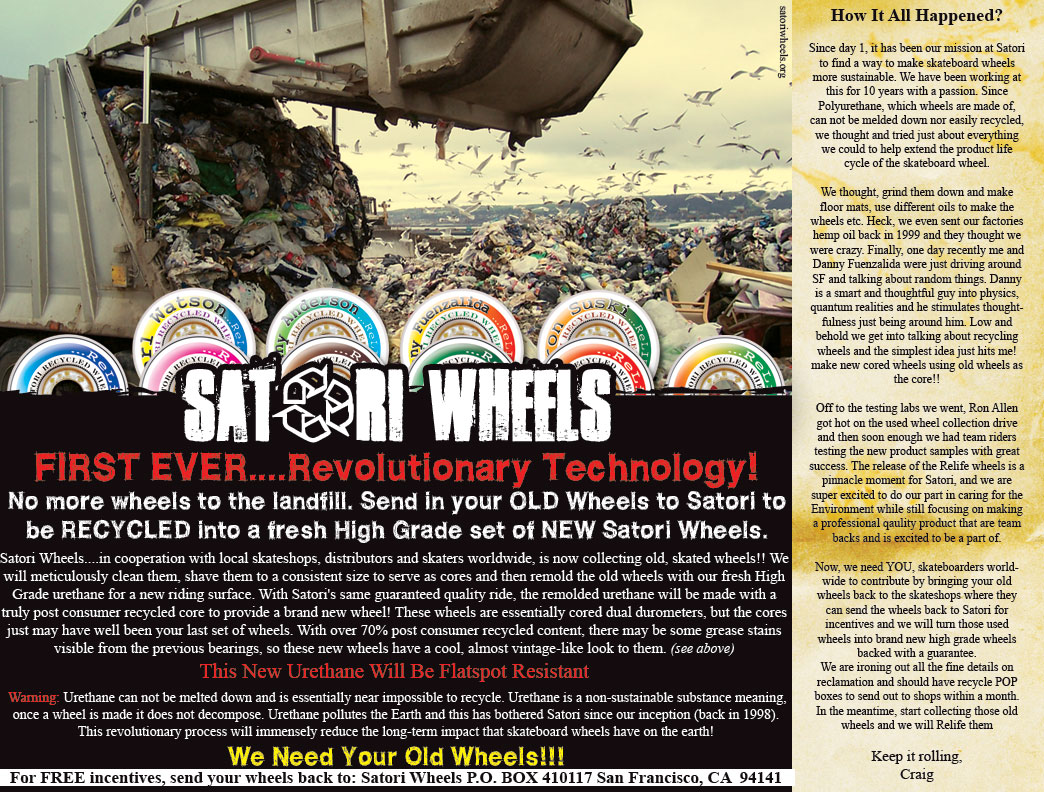 Shops: POP Reclamation boxes will be shipping in about a month to help the collection efforts. Satori will be offering incentives for shops that can send back the most used wheels per month and other incentives to come. shops on the west coast can send collections to Satori while shops on the east coast can ship directly to factory in VA
Notes:
1. wheels but be at least 45mm in diameter or bigger to be ReLifed(POP displays will have measuring tool incorporated)
2. any brands wheels can be collected and sent back as long as bearing seats are good and urethane is not complete garbage
3. only hard wheels for now, 92a or harder. no dual duros, softies or cored wheels will be implemented at this point
4. Relife wheels are 80%+ post consumer content! that is huge. Ride and performance of the Relife wheels are guaranteed Satori quality
4. clean out your closet of all those old wheels sitting around and help save the planet by doing so!
---