Back to News
SNOW: Elan Snowboards Announces Management Changes
February 1, 2010
Elan Snowboards Announces Management Changes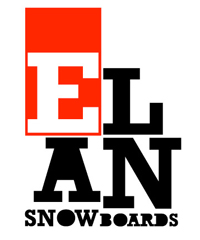 Following the recent departure of former Elan Snowboards Division Manager Alexander Klinger, Elan Snowboards has announced a number of organizational changes across its senior management team.
Newly appointed Elan & Artec Snowboards Sales & Marketing Manager Dragan Gojkovic and Elan & Artec Snowboards Programme Manager Bojan Poljansek will now lead the team responsible for ensuring the continued success of both brands. Moving into 2010 and beyond, Elan Snowboards will continue to cement its reputation as one of the world's most authentic snowboard brands, and remains as focussed as ever on the ongoing development of technologically superior snowboarding products designed with the needs of passionate riders in mind.
On the team management front, Nils "Nison" Krupp recently took charge of Elan Snowboards' European team and Artec's Global AM team. In addition to taking on his newly-acquired team management responsibilities, Nils will continue in his role as a successful sales rep for both brands in Germany.
The Elan Group would also like to take this opportunity to thank Alexander Klinger for his valuable contribution to Elan Snowboards over the last six years, and wish him well in his future endeavors.
---