Back to News
Fast 5: ERGO's Pete Dispirito on 'New Jersey for Haiti' Partnership
February 15, 2010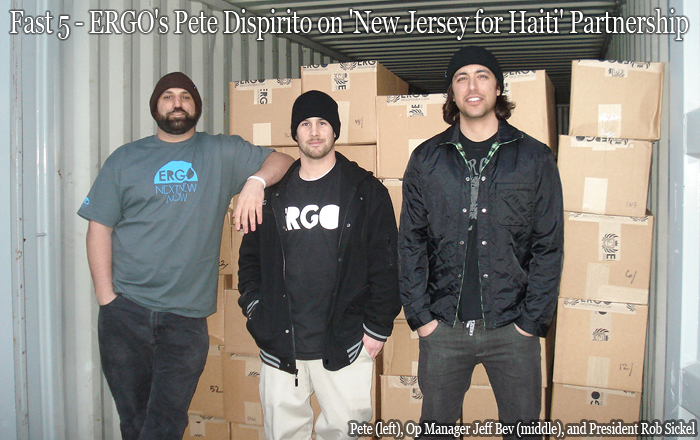 1. How did you connect with NJ for Haiti?
Being from NJ, we wanted to partner with a local organization. When we heard the organization was chaired by Senator Raymond Lesniak, a well-respected, NJ senator, it seemed like the perfect opportunity to help out globally but at the same time be active within our own community.
2. How is the $300K donation calculated?
This is the value of the clothing in retail dollars.
3. How much actual product is that?
7500 units including tees, fleece, walk shorts, boardshorts, denim and hats.
4. Is the product from past seasons/clearing warehouse/new/etc.?
It was obsolete product from past seasons in brand new, unopened condition. It was the product we had after moving warehouse locations and exhausting all off-price angles without harming our distribution.
5. Is ERGO involved in any other philanthropic causes?
Right now we are focused mostly on giving back to the surf and skate communities that support our brand. While we would like to get involved with more philanthropic causes, we are still a young company trying to grow, but the disaster in Haiti was a tragedy of such huge proportions that we felt helping the victims in Haiti was something we needed to do and feel lucky that we were in the position to be able to do anything at all.
Click here to view the release on the story!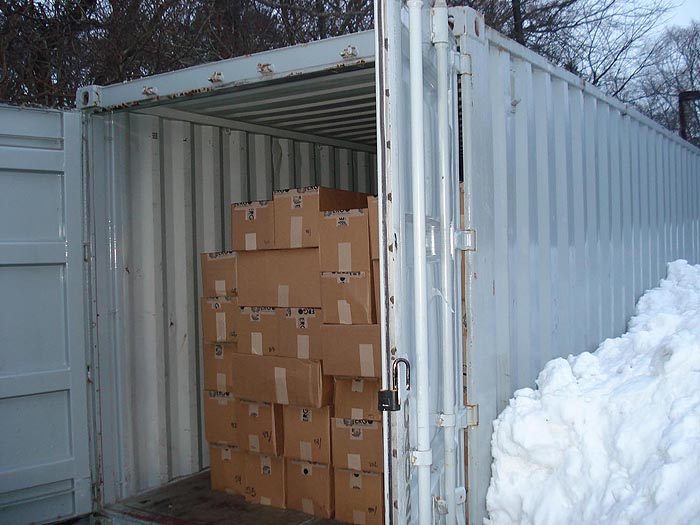 ---