Back to News
Switchboard, Inc.
April 27, 2010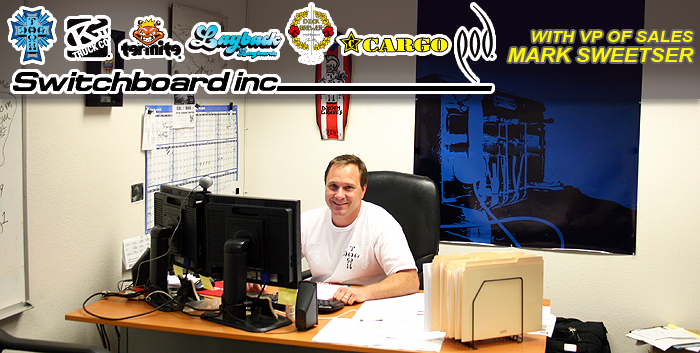 Switchboard Inc. is home to well-known brands such as Dogtown Skateboards, Grind King Truck Co., Santa Monica Airlines Skateboards, Termite Skateboards , Layback Longboards, Dick Brewer Hawaii Skateboards, Cargo trucks and accessories, and Pod Fins. VP of Sales Mark Sweetser rolls in to talk about the company, its overall business strategy, and how they engage retailers and maintain business.
What chain of events led to the creation of Switchboard?
The two owners Ryan Marshall and George Abuhamad created Switchboard Inc. as the parent company to VK Skate, which they bought in 2003.
How long has Switchboard been in business?
Switchboard Inc. has been in business since May 2003. As a one stop shop distribution company, we launched November 2009.
What brands are in the Switchboard distribution family?
Dogtown Skateboards, Grind King Truck Co., Termite Skateboards, Santa Monica Airlines Skateboards, Layback Longboards, Dick Brewer Hawaii Skateboards, Cargo trucks and accessories, Pod Fins.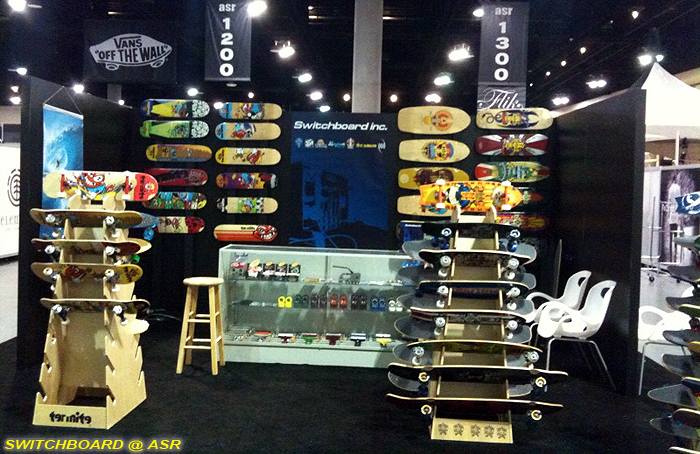 How did the opportunity come about to acquire distribution of such iconic names?
Relationships through the years.
Are there plans to acquire other brands?
Yes, as opportunities present themselves we will evaluate the business model.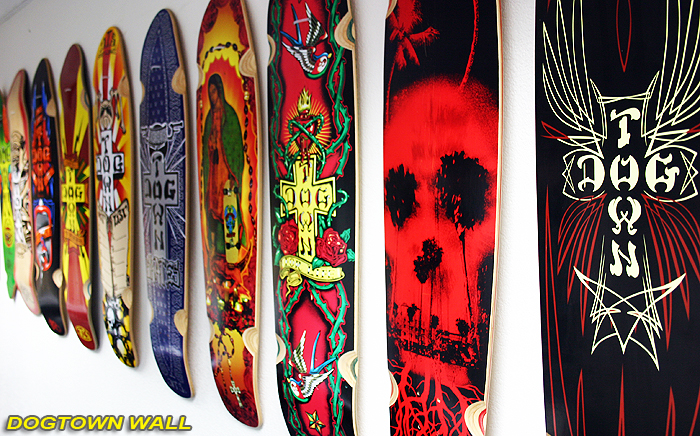 Will the teams be kept in place?
Yes, but we are always looking for talent that fits each of the brands.
What are the distribution channels for the brands?
We offer our products to the core skateboard distributors and shops, including larger chains like Vans, Zumiez and CCS.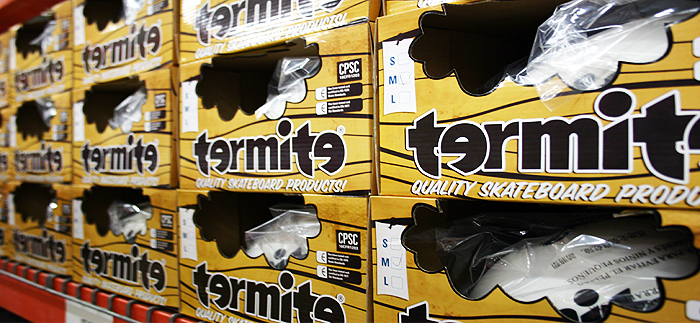 Have these channels changed in the last couple years or so due to the economy?
No, we have stuck to the core market and distributors who support skateboarding.
What is the plan of attack for now?
To implement our sales and grass roots marketing strategy per brand.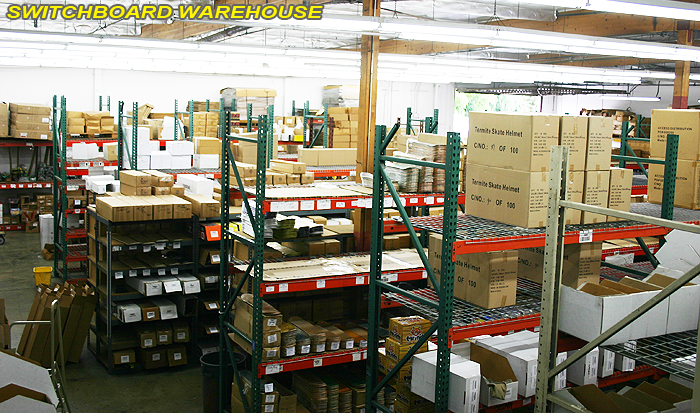 Are retailers receptive so far?
Yes, most are happy to hear from us and open to buy from us direct and/or our local distributor.
What's the most significant challenge to getting product into shops?
Some shops are a little hesitant at first because of the abundance of product selection of brands. When buyers learn that we distribute Jessup griptape, bulk hardware, SKF bearings and NMB bearings along with our brands, they are always enticed to buy. Not forgetting to mention our aggressive discount/freight programs.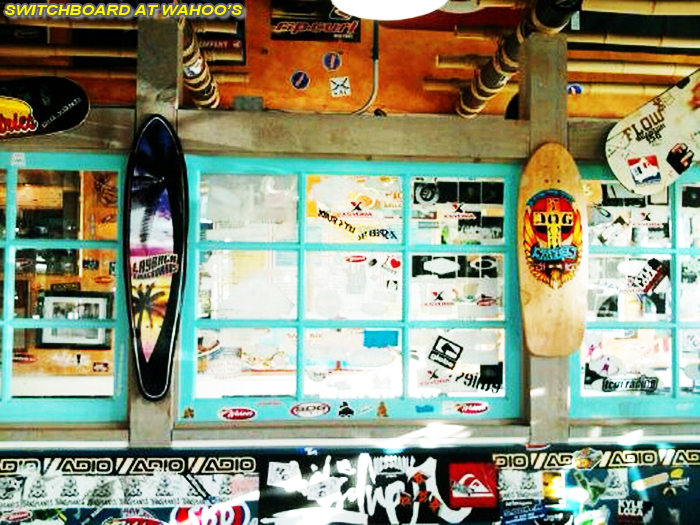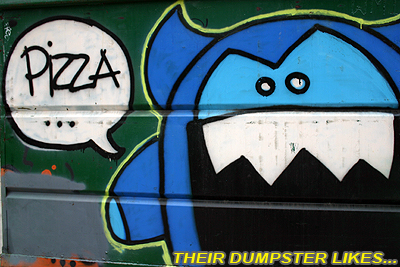 What's the key to maintaining steady re-orders/business?
One-Stop Shopping: Our multi-brand availability, discounts, freight programs and industry insight give our customers the most value, while saving them time processing on multiple orders.
Full Color Printed Catalogs Available: Switchboard Inc. offers customers a series of high quality, full color catalogs which are updated throughout the year.
Fast, Reliable Shipping: We offer shipping through UPS. Orders placed by 3pm PST are shipped the same day. FREE SHIPPING is available on phone orders over $500.00. Ask your rep for more details - restrictions apply.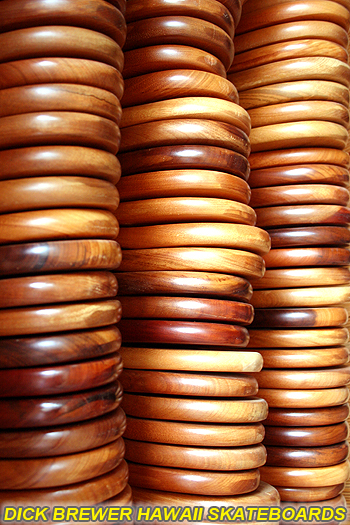 Knowledgeable Staff, Unbiased Opinions: Switchboard Inc. employees are skaters too, which enables us to keep you informed of the latest news and trends from a personal perspective. You can also count on us for unbiased reports on the quality and sell-through of skateboards and accessories.
Satisfaction Guaranteed: You'll never need to worry about our products sitting on your shelves. Our company focus is to keep you supplied with product that WILL sell, and in doing so, we can ensure a long term customer relationship.
How has the downturn strengthened the company?
We have been able to acquire well established companies.
What's the outlook for 2011?
Evaluate changes in the competitive positions of the leading companies in our market, and ensure our pipeline is aligned with future market opportunities to maximize success.
When Switchboard looks for talent, what will be the next departments to hire, and what advice can you provide to help get them through the door?
Our next department for hiring will be in in-house sales. We will require having an understanding of selling hardgoods and softgoods, strong existing relationships with retailers, and someone who is self motivated and with strong communicational skills.
---