Back to News
Sean Matranga - Product Development @ Sole Technology
May 15, 2010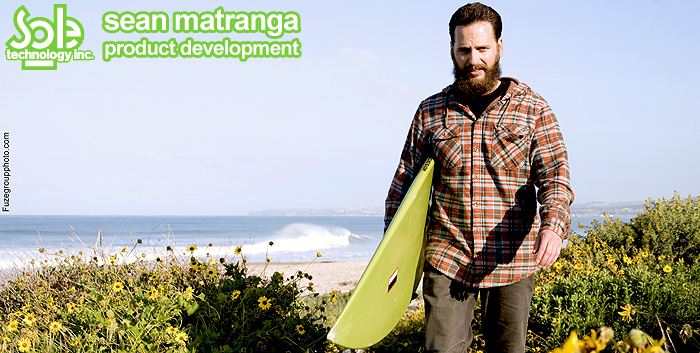 People sometimes have crazy stories on how they have landed jobs, but Sean Matranga's takes the cake. A ways back, Sean was between jobs, and to make things worse, his car was stolen. After he filed a police report, he jokingly called his friend at O'Neill asking him why he stole his car; this friend happened to know he was looking for work. Long story short, one car stolen, a referral from his friend at O'Neill, a couple phone calls and an interview two days later, Sean would soon find himself in a new career at Sole Technology. Sean, one of the original founders of Ambiguous and a background of experience working for ...Lost and the parent company of the Pipeline Posse (among others), is now one of the front runners of product development at Sole Technology.
You started your career in the industry as the co-founder of Ambiguous. How did that come about?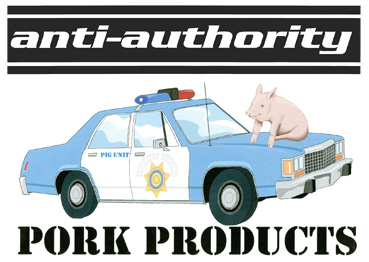 I was 18, just out of High School. I moved to Laguna Niguel after graduating from La Mirada High. I had recently learned how to use a draw program. Pretty much the basics like matching fonts to images and clip art. I was using a hand drag scanner at the time! Flat bed scanners weren't even available yet. I'd been creating graphics for my own "brands" and I use the term loosely: Pork Products and Anti-Authority. What brought the founder and I together was simply an envelope sticker that I had printed at home with a pig on a police car.
He had seen one on my friend's folders with the sticker and asked about it, so my friend linked us up. He told me he had just copyrighted the name and there were no logos yet. He needed a logo using the letter "A", and two "knock off" graphics. The next time I saw him, I give him three graphics: the original Ambiguous logo, a beer logo rip off, and a handicap sign knockoff. We met up soon after and he had all three printed on different types of t-shirts! That was approximately the summer 1994.
How did you come up with the idea for the infamous bubble logo?
A friend of mine from high school was a great artist. We told him we wanted a positive-negative space logo like Quiksilver and Volcom. He hand drew three moons with crescents. We liked the concept and paid him $150 bucks and some gear, which is how we paid for most of the art back in the day. I simplified it into the original bubbles which were four separate bubbles, three formed a lower case "a", and the other the "period". But people could not distinguish the "a".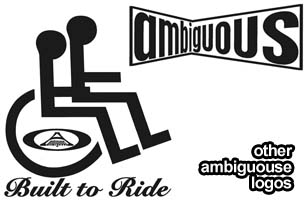 In 1998, I combined the three bubbles leaving a more simplified shape with the emphasis on the three crescents which subtly form the "a", and the "period" remained unchanged. The points of the crescent were thickened and rounded which completed the evolution. The logo has remained unchanged since.
What prompted you to move on from Ambiguous?
I did all of the creative for the brand from 1994 to 2001. I resigned and was then hired by our screen printer because I used to do all of the separations for the screen prints on vellum. The owner of the print and embroidery shop hired me to do the separations and take care of the art department. Thanks Todd!
When did you get your next real gig?
When La Jolla signed …Lost, I got a call from John Warner, the CEO at the time. I'd never heard of him, but was very impressed by his deep voice. Super formal, uh? So, when I went in, I met with Matt "Mayhem" Biolos and Mike Reola, the founders. Mike and Matt said they needed someone to do their accessories and this-one-that-way logos, referring to non hand-drawn art, logo and font-based computer graphics. They looked at my portfolio of mostly Ambiguous t-Shirts and accessory design and hired me. That was a fun gig! Cheers Matt.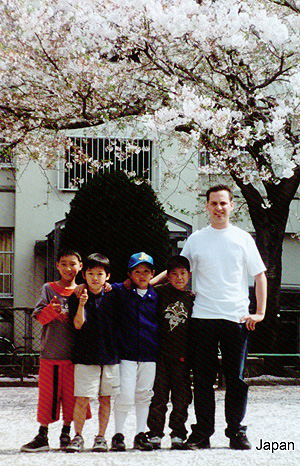 What travel have you been able to do for work or because of work?
I went to the Philippines with …Lost to design backpacks and accessories. That was my first experience with foreign manufacturing. In 2001, I traveled to Japan after resigning from Ambiguous. We went everywhere except Tokyo because that was the most westernized. I got to go to the North Shore of Oahu with the Pipeline Posse, and most recently to China to develop Emerica and the other Sole Technology brands.

Which of those was the stand-out destination?
The North Shore of Oahu. Pipeline for sure! I was there by the grace of Braden Dias and the Pipeline Posse. Through their blessings, I met too many respected locals and hero's to name, people I knew previously through surf magazines. The Aloha shown by all is something I respect and will forever appreciate. Mahalo Nui Loa.
How did the Pipeline Posse gig come about?
A factory owner who was a previous vendor from …Lost was turning his company public and was working on something "big" and told me he'd keep in touch. He got back to me two years later after making a deal with the Pipeline Posse to produce a clothing brand; he wanted me to do the creative. I was so stoked. As a surfer I understand what the North Shore and the Hawaiians mean to surfing. Being in Hawaii with Braden, Flynn Novak, Jamie Sterling and Jason Frederico gave me access I wouldn't have otherwise had. I got to surf Eahukai, Rocky Point, and Pipeline. A dream came true. Aloha!
How was your experience as an independent contractor?
For the majority of the time, I was working with the parent company to the Pipeline Posse. I was doing so as an independent contractor, mostly consulting the company owner and helping manage the domestic factory, and not focusing on the Posse brand, unfortunately. When it comes to working with both upstarts and well established brands, there are positives and negatives, or "pluses & minuses" as I like to call them. I think the biggest plus to being an independent contractor is the influence you can have on an upstart brand, whether it be creative or strategic. When you're working as an independent contractor or freelance artist for a larger brand, there can be less creative input, more politics, and longer lead time on payment.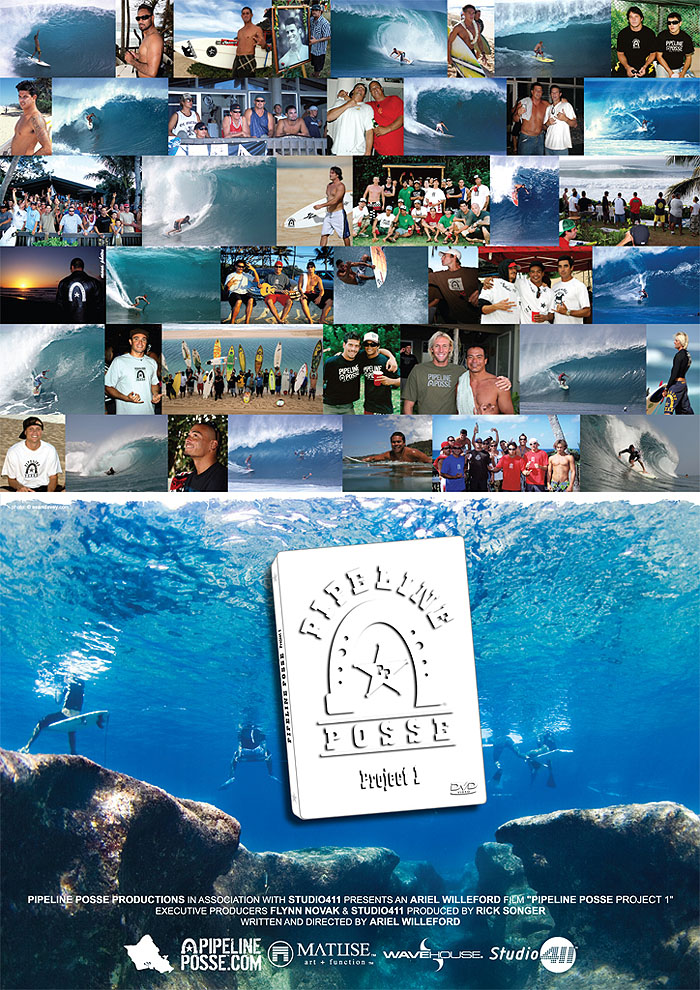 How did you find your way to Sole Technology?
Get this: My car was stolen! After reporting it to police, I called my friend at O'Neill and told him if he wanted to borrow my car, he could've just asked me for it! I was jokingly telling him about my car getting stolen and we were laughing about it. It had more than 200K miles. He knew I had been looking for work, and he asked me if I'd called Diem Culley at Sole Technology, who we'd both worked under at La Jolla. When we hung up, I called Diem and ended up interviewing two days later, and getting the job in 2008. Thanks Pete!
How was the transition from working freelance to working in a mature company with a well developed organizational structure?
Awesome! After working with a few start-ups and a couple of 'Mom & Pop' shops, it was a great relief. It is nice to work for a company that is not publicly held. The foundation that Sole Technology has built over their 20+ years is strong. The organization has been able to survive while others have failed in this recent economy slump. Working for an employer like Sole Tech allows you to focus on the job at hand, not worry about whether or not you'll have a paycheck, or worse yet, a job. Not to mention the leadership role their playing in the industry in regards to the environment. Sole Tech's goal to be carbon neutral by 2020 is a goal any employee can get behind.
Kudos Pierre!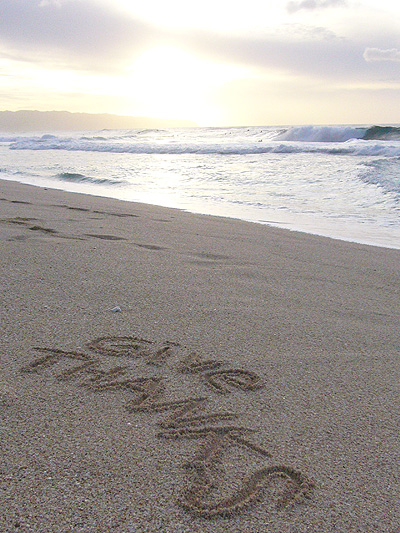 What do you most like about your work for Emerica?
Developing the product for Emerica is cool because I dig the brand. Getting to work with such a legitimate and influential skate brand is a blessing. Having to work with a non-endemic brand would be such a buzz kill.
Your early career involved a lot of creative-driven roles in marketing and design. Today, you're on the development side of the business with Sole Tech. Is there creativity involved in what you do now? What's an example?
Yeah, I work closely with the designer to understand their vision for the product. When we receive a sample, I'm able to give creative input on how to proceed or comment based on the proto type sample received from the vendor. My previous experience gives me foresight, and a shorter learning-curve, allowing me to creatively problem solve while delivering product as close to the original design as possible.
You were promoted to a new position at Sole Tech after only six months with the company. How good did that feel?
I started out doing printables development which entailed a lot of hours clocked in at massive screen print. The printables position was a way of getting my foot in the door. I was then promoted to apparel and accessories development. In 2009, I was nominated for 4 of the 6 Sole Tech value awards: Integrity, Enjoyment, Community and Quality. It's nice to be recognized for your hard work and dedication. I give thanks!
Rule #1:
Respect, Give Thanks & Show Love.
---