Back to News
Lightning Bolt with President Jon Paskowitz
June 1, 2010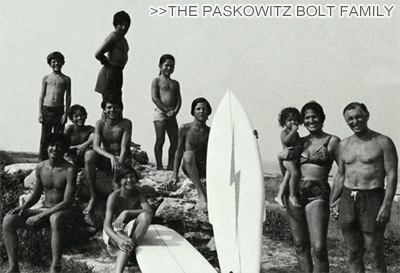 Lightning Bolt was one of the first heavy-hitter surf companies back in the early '70s. Born from legendary shapers Jack Shipley and Gerry Lopez, surfers knew they were getting quality product and flocked to Hawaii to get their hands on Lightning Bolt boards and apparel. Though the presence of Lightning Bolt fell off the radar after its hay-day, Lightning Bolt has lived on and prospered in Europe for the past 20 years. Jon Paskowitz, now president of Lightning Bolt, witnessed the growth and success of the company firsthand in his youth. Now two years into the re-launch of Lightning Bolt in the U.S., there's none better than the legendary Paskowitz name to re-establish the hype and put Lightning Bolt back on the map. Here's Jon Paskowitz to fill in the blanks on the past, present and future of the Bolt.
Where did it all begin?
Lightning Bolt started in the early '70s from a combination of the inspiration of Jack Shipley and Gerry Lopez. Gerry riding the Bolt boards and Jack Shipley's existing business got the best surfers in the water on Lightning Bolt surfboards. With guys like Jackie Dunn, Barry Kanaiaupuni and Rory Russell (to name a few) all riding Lightning Bolts and the whole surfing world focused on the North Shore of Oahu, it was a revolutionary time for the surf industry. Surfers from all over the world poured into the Hawaiian Islands, and the premier board was Lightning Bolt.
Your family personally knew the original owners Jack Shipley and Gerry Lopez who started the company in 1968. Tell us a little about their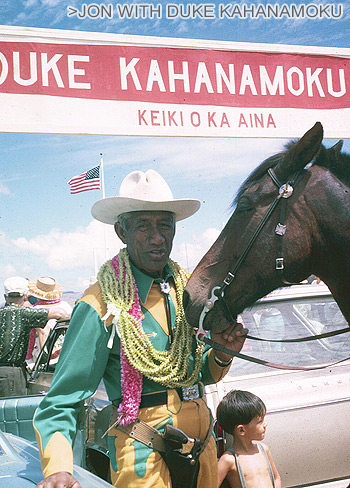 vision for the company back then and your vision for the company now?
Yes, I grew up around the guys on the North Shore. My dad was a doctor for the beach boys and the Hawaiian Islands at the time. I remember my dad saying he used to surf with Gerry's mom. I didn't know Jack Shipley though; I was a kid and way under his radar. As to their vision of the company, I am not completely sure. We have asked a lot of the old Bolt team riders and shapers questions like this and it seems to me they were just trying to make the best stuff they could, and make a buck or two in the process. Everything was quality and made for them and by them.
I would say this is the closest to what we want as well. We want to make clothes and boards that we would use. We want the Aloha spirit of the older Bolt to be seen and felt in the newer Bolt. That's one reason we didn't take our production straight to the Far East to make the apparel. We spent a lot of time researching the brand and looking at the way Bolt was made in the primary years that made it famous. This was more a reflection of the original Bolt when it was Gerry and Jack, than the Bolt of the '80s, which by then was a massive surf brand in the industry – maybe the biggest.
Lightning Bolt was flourishing when you were in your youth in the '70s. What was Lightning Bolt then comparable to today?
It was big and powerful in some ways, but grass roots and completely respected in other ways; there really aren't companies like that today. It was an umbrella that encompassed the entire surfing world, as if Hurley, Quik' and Billabong were all one company today and were core to the max, making the best product by surfers for surfers, like a Birdwell or Katin. I really feel that we are going to see the grassroots of surfing come back more and more. Surfers are demanding a connection to their product they buy to represent themselves as surfers. Maybe that's why so many guys are going to retro boards and looks to claim a more soul-surf posture than that of a surfer who is just interested in competition.
Is there an iconic story from the early days of the brand that represents what it's all about?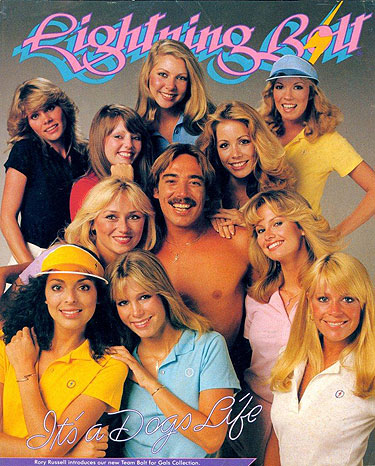 I remember talking to Peter Townsend, the first world surfing champion. He told me how the Australians would come over to Hawaii to surf, compete and live there through the winter trying to save as much money as possible to go to the Bolt store, probably the one on Kapiolani Blvd in Waikiki, and buy as many Lightning Bolt t-shirts as possible to take home to OZ. In OZ they were worth their weight in gold he said! Peter's story was about making a buck for sure, but it was also about having the cool thing and being connected to the core roots of the best surfers in the world. Peter was and still is one of the coolest surfers I have ever had the pleasure of surfing with. He and Rabbit Bartholomew were the two Aussie Bolt riders I really love to watch.
What entities are in control of Lightning Bolt throughout the world?
Lightning Bolt was kept alive by my old distributor for Black Flys, Jose Augusto in Portugal and Europe, for maybe 15 or 20 years. Then about 3-4 years ago he found a new partner and started getting the rest of the global territories organized to re-group Lightning Bolt. I am a partner to this new Lightning Bolt through a great guy in the textile industry known as Dr. Manuel Gonçalves who has a family business in Europe that is almost a hundred years old and wants to resume Lightning Bolt's brand like the Bolt brand of the past. We hold the rights to the original brand and the Bolt Strike mark, and have a global plan to resurrect Lightning Bolt to its previous glory by slow growth, and quality boards and apparel, like the stuff that made Lightning Bolt legendry.
What's the balance between the new U.S. license holders and the existing license holders in Brazil?
We are uniting all the countries that have distribution deals or old licenses. Brazil is a good example of a country that was left to its own with the brand for years and did what they could from a Brazilian point of view. We are looking to globalize the core brand so a customer in Brazil or anywhere else for that matter gets something from Lightning Bolt that is clearly Lighting Bolt and represents the original Hawaiian namesake. Brazil is a real leader in the surfing world, now turning out world champion caliber surfers and nationally representing surfing in the correct light. It will benefit us all to have closer ties to surfers like the Brazilians.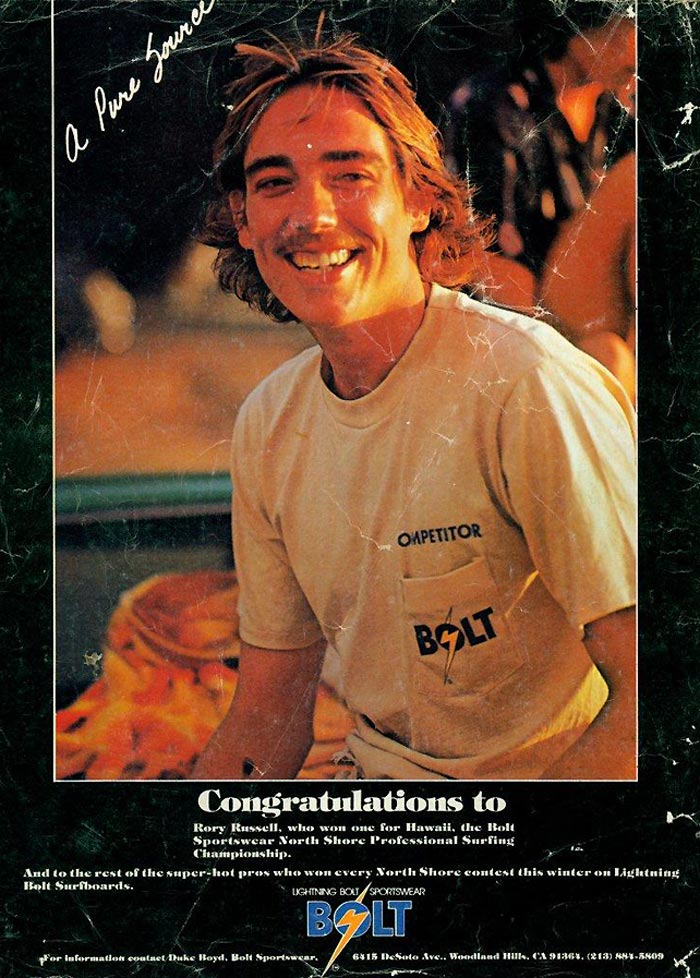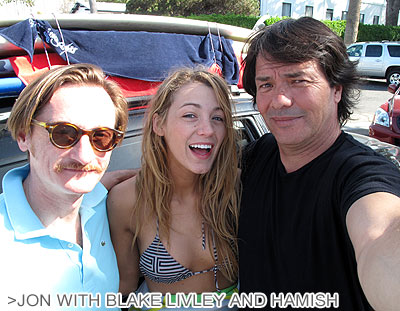 Though Lightning Bolt has re-launched its name in the U.S., the company has been flourishing in the European market for the past 20 years. What's the "BIG PICTURE" for Lightning Bolt in the U.S. market?
In the U.S. market, we know there is a multi-pronged approach that must be taken. There are surf shops and lifestyle stores that are interested in Lightning Bolt. Surfers that grew up with Lightning Bolt remember it from their past, and we have to live up to their memories of the brand. Then there are these new young guns I meet that love Lightning Bolt, have studied the brand, and want to be part of the new Bolt. The Big picture is making a quality core product that can appeal to all these people and various retail outlets. We're not trying to be all things to all people; we're just making the good OG Bolt product. Like the movie said, "If you build it, they will come."
It's been a little bit now since the re-launch of LightningBolt.
How have expectations been exceeded, or fell short?
Well, I was so stoked to hear Lightning Bolt was coming back, and even more stoked to be a part of the comeback. So I'm stoked even when a surf shop says they can't take Bolt into their store at the moment. Most serious surf shops are interested in Lightning Bolt. It is funny though to go into a surf shop with the entire modern fan fair and brands present, and the buyers and owners have no idea what Lightning Bolt is or was. To me it's like surf knowledge 101, so we have to show them pictures and tell them the story behind the brand and then they get it.
As far as pure growth goes, we are less than 2 years old with just a couple of seasons under our belts, but thanks to Staci Levine and Karen Schneider and their team at SnL Communications, we have received a lot of great press, and plenty of people know about us and what we are doing. Now we are getting the calls coming in from shops interested in Lightning Bolt rather than us just calling out, so growth is way up and we are getting to the retailers we have dreamed of selling. Also, remember that these last 2 years have been the most depressed economically our country has felt in several decades. About 50 percent or more of the businesses from my old shop list I had from working at Gotcha/Black Flys were out of business. It was a real scare when I started calling these shop numbers and 5 out of 10 (or more) had a recording stating, "Sorry this number is out of service and there is no new number..." Thank god there is a real visible turn around happening for the economy and us.
One thing that's has been a painful learning experience has been making everything here in the U.S. The wealth of manufacturers that used to exist in Los Angeles, for instance,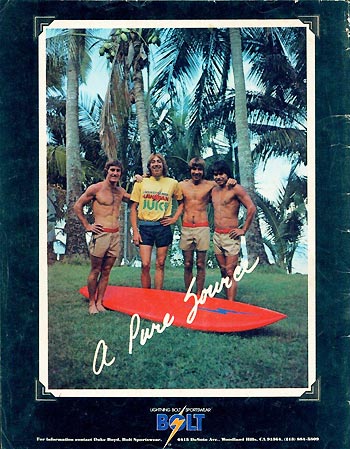 are mostly all gone. Quite a few of the amazing artisans from the past that made sportswear here in the U.S. have been out-sourced to death. All said, we have found our way and are getting better and better at the whole 'Made in the USA' part of our work.
Do the U.S. and EU lines differ?
Yes they do. The Euro line has been around for 20 years and there are retail Lightning Bolt stores in Europe; their customer is also a lot different than ours. We are making stuff for the guys whom grew up with Lightning Bolt and are much more critical of the look and of the original product, so we are more inclined to make things more vintage and similar to something that came out of your uncle's closet fresh from 1974!
How will the brand stay relevant when the current "retro" consumer trend changes to the next thing?
We are already making the things that will be the "crossover products" from vintage surf to the "next thing." We can see the evolution quite clearly. When we treat the brand as a character, we want to cultivate and grow rather than exploit. We have no doubt that there will always be a portion of the line that will stay dedicated to that nostalgia. You don't see Levis cancelling the 501 jeans? But there will be newer versions of what we do and the young surfers of today and tomorrow will help us to refine those items for the future.
Are there plans to push LightningBolt into new cultural segments/channels such as skate, snow, lifestyle and boutique?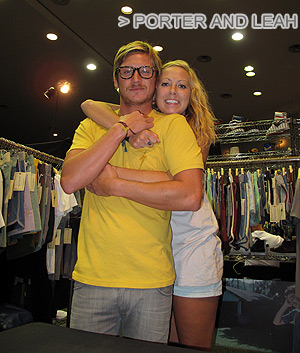 Well, Lightning Bolt was a big part of skateboarding back in the day. As far as Snow goes, we can't see that for the U.S. market at the moment, but the Euro's are definitely into it. And as far as lifestyle and boutique stores go, we are doing well with these retailers already. However, it will come from our success in the surf market where we will define ourselves. Lightning Bolt is surf.
Are Lightning Bolt surfboards making a comeback?
Oh yeah! We have been selling surfboards this last year and a half pretty well. Rory Russell has shaped retro collectors for us, and Craig Hollingsworth has been making some fun shapes and fishes. Graham Smith makes Bolt boards for the Euro market and we are talking to Cole Simler about making some modern short boards. I grew up with Cole, so I know how amazing he is, but he is mean to me and shouts things like, "Tell me I look slim!" I have great hopes we will work out a deal with him.
Where is Lightning Bolt's U.S. headquarters and how many people are on the team?
The corporate offices are in Venice, California, close to our team and manufactures. Bryan Porter handles design and development, and corporate sales. Benjamin Brussell is our CFO and COO, who happens to be way too smart for any of us; I hope we deserve such a great guy. Leah Dittrich runs the office, takes care of customer service, and is an all around helper; she's originally from Canada, eh! Drew Lumsden is our sales guy and super smart school guy. You should see his spread sheets; a tear comes to my eye sometimes. 'Production Master' Kelly Barry is an independent contractor who works with Porter, who we just love because she keeps all the little details in order. Then there's our part-time technical illustrator Barbara Blatz-Stone that does technical illustrations for us when we need them. And then there's me of course! All the design and development is done here by the "Little Porter Venice Team," except for the website and Blog Spot's which are the creation of my brother Joshua Paskowitz and Rudy Huebner, legends of the OC and masters of the thing they call the INTERNET. I am cereal!
Check out Lightning Bolt at www.lightningbolt-usa.com.

---