Back to News
Freewaters
August 1, 2010



After more than a decade of designing for industry leaders O'Neill, Burton, and DC, product designers Martin Kim and Eli Marmar teamed up to turn a dream in to reality – FREE to do as they wish. Both Eli and Martin are well known for their design expertise, and now they're on the path to become known as entrepreneurs and category innovators. Freewaters is coming to market with three patent-pending technologies in sandal construction, great looking product, and a mission to provide clean drinking water to one person for a year with each pair of sandals sold. Take a look.

Who are the people behind this brand?
Freewaters is: Martin Kim, Eli Marmar and Jeff Osthus. Kim, Director of Product, is a snowboard boot designer hailing from Burton and DC. Marmar, Brand Director, spent the last decade pushing the limits of wetsuit design at O'Neill. Osthus, VP of Sales, is a seasoned professional with an extensive sales background; the previous four years at Element as VP of Sales.
What is the story behind the company?
Our story goes back to '97 when Martin and I met at Art Center College of Design in Pasadena. We helped each other maintain our sanity through the grueling Industrial Design program by surfing as much as possible and eating way too much late night Shabu Shabu. After a decade of developing our careers as technical product designers and managers, we both relocated to the S.F. Bay Area and were blessed to have an investor who believed in our vision. We jumped in with both feet and launched Freewaters in October of '09. After six months of product development, we turned our focus to sales and brought Jeff on board in June. Jeff has brought vision and leadership that extends way beyond sales and he has been integral in shaping the brand, marketing, product and logistics.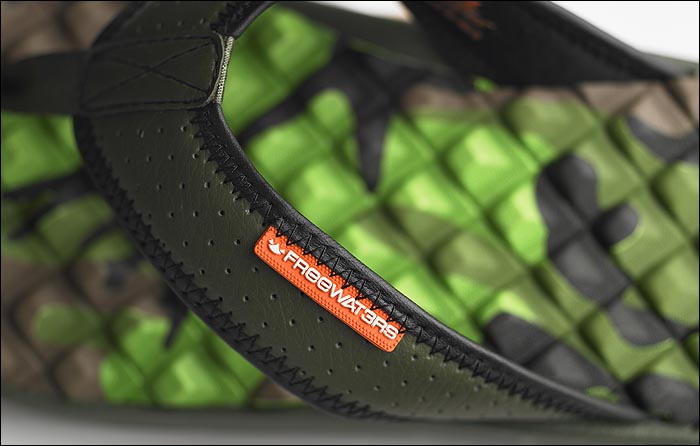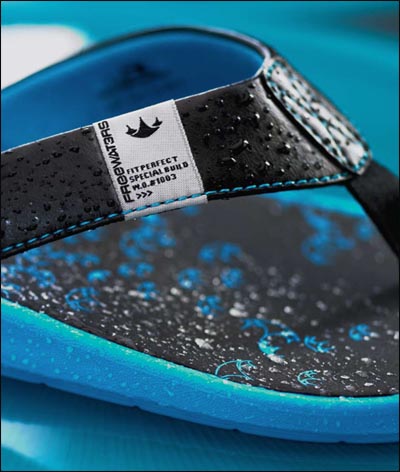 Tell us about the initial product line.
We are super excited about the line and our biased opinion has been validated by a very solid response from dealers thus far. We were able to achieve our goal of innovating style and performance at every price point for both men and women. We intentionally kept the line tight in terms of sku count as we went with an In-n-Out Burger strategy: keep the menu simple and make every option a quality choice. The line is divided into three distinct series (good, better, best) and every style offers a competitive advantage at its given price point.
When is the official launch, and when will the product be available at retail?
Our reps are out selling now, but we will be using Class@ASR Aug 13-15 as our official debut. Product will be in select retailers February 2011.
There is a lot of competition in the sandal market. Why choose this category?
We are super passionate about sandals and wear them year round, even up here in Northern Cal. Despite the heavy competition, we see the sandal market as underdeveloped in terms of styling and performance and thus we feel there is a huge opportunity in this category. As we considered this market, Martin and I both realized there was not a single brand that offered the type of designs we wanted.
What innovations in sandal design and fit will be brought to the market?
We have filed three patents that offer simple yet profound improvements to comfort and performance. All three are part of our commitment to be Fitperfect: offering a customized break-in-feel straight off the shelf with finely tuned ergonomic support.
The first patent is a dual density molded rubber strap. Like the grip on your toothbrush, it offers super soft rubber between your toes and at the pressure points between the top of your foot and the strap. The second patent involves a dual density midsole with firm supportive foam in the arch and heel and super cushy rebound foam in the forefoot. The final patent is a flex panel design that eliminates any pressure as the foot flexes forward into the strap.
Where do you see the trend heading in this category?
We feel that as society continues to get more casual, the demand for sandals will continue to grow. Consumers have so many choices these days; we see a growing trend of consumers wanting brands that specialize and innovate in a specific product category rather than those that try to do it all in a mediocre way. Consumers expect fresh style and comfort at a great value.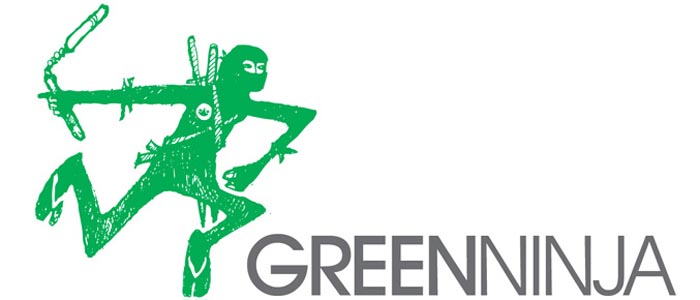 In what ways will the company go "green"?
Our strategy is summed up by our Green Ninja icon: eco is not something we claim, it is something we just do quietly and strategically (like a good ninja). Rather than designate one or two eco styles, we have incorporated progressive green materials throughout the line while maintaining the strictest standards of performance and durability. Some highlight materials include biodegradable midsoles, PVC-free rubber straps, recycled rubber soles and premium Japanese leather with a solvent-free backing.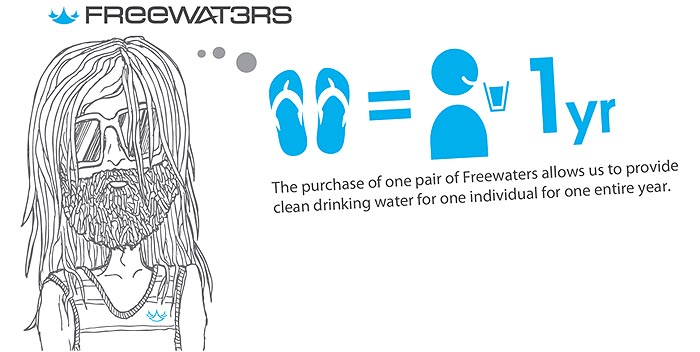 How important is having a positive impact on the environment to Freewaters? Will Freewaters be ubiquitous with environmentalism like Patagonia?
We are completely focused and committed to our clean drinking water initiative that is more in the realm of social welfare than environmentalism. Every year, more people die from the consequences of unsafe water than from all forms of violence, including war. So we are focused on improving and protecting the 'human environment' by helping to provide the most essential human need – clean water.
Freewaters plans to provide one person with drinking water for a year with every pair of sandals sold. How will this program work / be administered?
Based on the average cost of a well and the amount of water it provides, we are able to build the cost of water for one person for one year into our product cost. We are in the process of launching our own non-profit in conjunction with friends who have expertise working on water projects in the developing world. We are very excited about building this grassroots initiative and to be personally involved on all levels.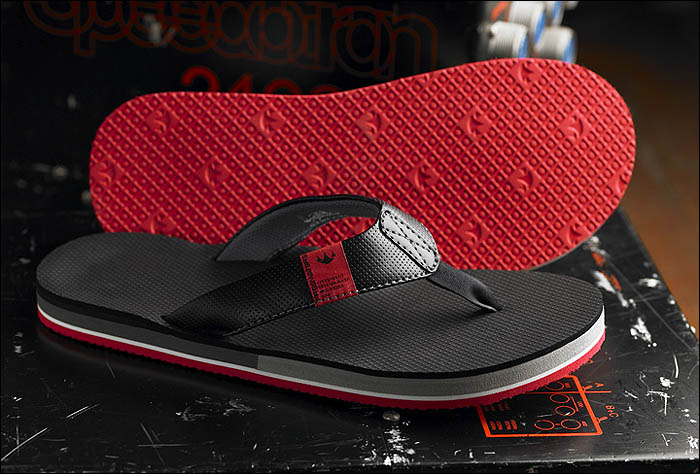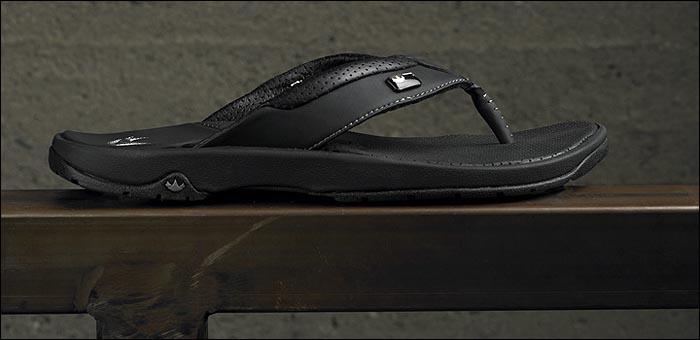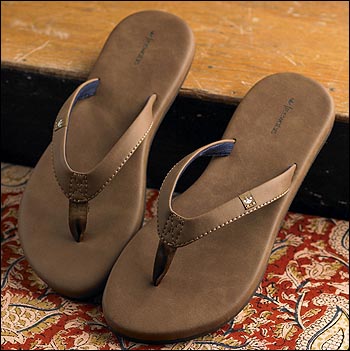 Where is the company headquartered?
Our design studio is in Portola Valley, near Stanford University. Our sales division is based in Huntington Beach.
What are the advantages of not being located in Southern California?
Obviously it is easier to think outside the So. Cal surf bubble when you aren't in it. Our design studio sits triangulated between the undeveloped coast north of Santa Cruz, the epicenter of innovation known as Silicon Valley and the funk of San Francisco. Inspiration is on all sides. At the same time, we make constant road trips down south and are always inspired by the So. Cal urban and beach cultures as well.
Given your backgrounds, what will enable this business to succeed?
Our small team works in a very collaborative and efficient way. We are focused on challenging norms and making smart decisions on a daily basis. With consistency success will come.
Design and development of great product is one part of bringing a product to market. What is the plan to make sure product makes it to retail and consumers buy it?
Through previous work experience, we have excellent relationships with our manufacturing partners and feel extremely confident about delivering premium quality product on time. We feel the combination of fresh product, our drinking water program and innovative marketing will drive strong sell through.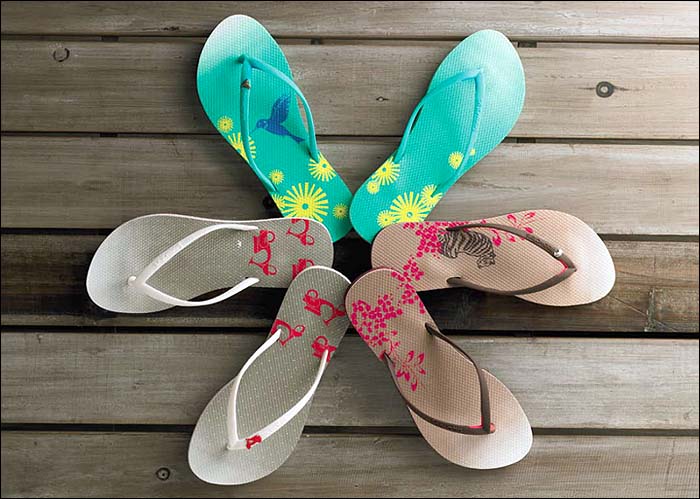 Will there be an athlete team?
We see our team riders as the people we are helping through our clean drinking water program. We have plans to support the sports we love in creative and unexpected ways.
Perhaps premature, but what will be the next product category out of Freewaters?
We are staying fully focused on sandals. If we were to expand, it would have to be another underdeveloped category that is relevant to our brand.

---