Back to News
Seumas Santoro - Sales Rep at Podium Distribution
August 15, 2010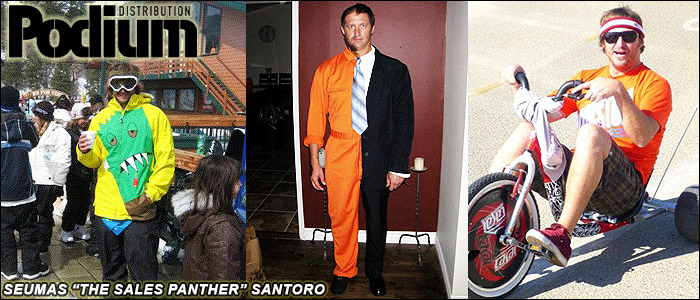 Sales reps can be a tough breed to come by given most are born from retail, get recruited from retail as sub-reps, and eventually move on to become the sought out, established road reps as experience cumulates - a lengthy process in which not all graduate. However, future reps and employers alike need no longer fly blind when interested in becoming a rep or finding established roads reps, respectively, as the solution is simply taking advice from people in the game. This is where the Sales Panther comes in.
Seumas "The Sales Panther" Santoro, self proclaimed sales god and world renowned Outside Sales Rep for Podium Distribution (DVS, Matix & Lakai), joins this month's Industrial Profile to shed light on his life as a sales rep, offer advice for companies looking to find and/or retain established reps, and a helping paw to guide future young bucks with an appetite for sales. Here's Seumas to get you up to speed.

Why do they call you the "Sales Panther"?
It's a title I gave myself at a tradeshow a few years ago when day 3 delirium set in. I was tired of simply saying I was a sales rep and everyone else had much cooler titles than mine, like vice this, owner that and buyer of everything, so Sales Panther was born. I liken myself closest to the panther out of all the wild kingdom.
What's the difference between a sales rep and a sales panther?
Imagination and creativity.
The masses also know you as "Golden Voice." Do tell...
Well, I'm kind of a big deal. I'm known as the song bird of my generation but I refuse to sing in front of people; I don't think they are ready for my voice powers. My good friends at Malakye were so desperate to get my voice to the masses that they talked me into commentating at their world renowned Office Booyz contest; however, under one condition: I would not sing, just talk. That was three years ago and they just re-signed me to a 10 year/ 10 million pennies contract extension so that you will be able to hear my voice dance on your ear drums twice a year for the next 10 years.
What lines do you currently rep?
Podium Distribution (DVS Shoe Company, Matix Men's Clothing & Lakai Limited Footwear). And I'm an ambassador for Malakye.com.
How much time do you spend on each line every week?
Probably 15 - 25 hours a week on each brand, but that varies depending on what s going on with each brand at that time.
What's an average day in the life?
1. Wake up, 6:30 – 7'ish...
2. Loose all excess weight immediately...
3. Wash hands, shower and brush teeth (in that order)...
4. Make Green Tea & Panther Chow, consists of oatmeal, nuts n' fruit, or a greasy diner breakfast if I...
5. ...consumed too much Panther Juice the night before (Panther Juice is much like Michael Jackson's Jesus...
6. Juice minus the little boys...
7. Sit down at the computer, open my Outlook and assess my e-mail situation...
8. Enter orders, make phone calls, and send e-mails to alleviate the e-mail situation...
9. Assess travel itinerary and load vehicle with all need supplies...
10. Turn on Howard and navigate to my shop from a predetermined itinerary...
11. Greet shop folk and do all necessary work, show line, take inventories, merchandise, etc...
12. Say "Thank you!" and repeat steps 10-12 three to six more times...
13. Navigate home and open my Outlook and assess e-mail situation...
14. Enter orders, make phone calls, and answer e-mails...
15. Sit down with my Panther partner and enjoy a nice Panther meal, usually involving some kind of flesh (just keeping it real)...
16. Relax with my Panther partner and watch some TV, or have a Panther wrestling match (winner takes all)...
17. Lay down in my Panther Liar with the fore mentioned Panther partner and rest up for another day of Sales Panthering the following day.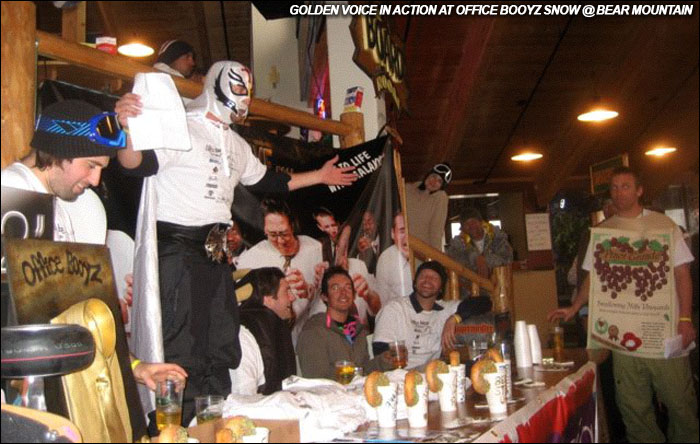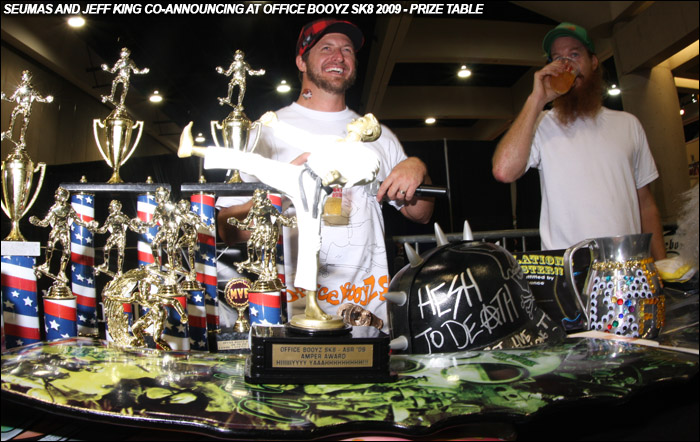 Reps can be hard to come by, given employers only want the "established" reps in the industry. That said, how does one become a rep when companies only want to hire these "established" reps?
Go to Industry College, and what I mean by that is go work at a shop and be a good sales person and employee. It's not hard at all, just be the kind of sales person/employee you would like working for you. Then the shop gives you more responsibility, and that usually leads to you working directly with the companies you want to work for and inadvertently do already. Then the reps usually notice what a good sales person you are and hire you to sub rep for them. At this point, all the shops you're working for realize you understand retail because you're "from" retail, and when the big companies are looking for a new rep they ask the shops who the good reps are and your name just happens to be mentioned.
Being an establish rep yourself, what advice can you offer employers looking to bring in reps with your experience? What should they offer?
They should offer us a 401k, full medical and dental insurance, 20 percent commission with a profit sharing bonus on top, and weekly massages by a midget on an island in front of a perfect wave – preferably a left. Oh, and what I just woke up from, a dream!
No really, I think every situation is different and it's a number of things that turn an established rep onto a line. I think the two biggest things a company can do to attract established reps is show the rep you got your stuff together and you understand their real world. If an established rep is talking to you, he's interested. And the best thing you can do as a company is show them you have all your ducks in a row, and that your company is organized and realistic. An established rep usually has a pretty good idea of what is realistic, as they have been around awhile and have had different experiences that taught them a lot over the years. But I'll tell you what, lots of promo, free samples and a travel budget go a long way.
What are the key essentials and/or perks that must be present when you're considering a line?
The first thing I consider is the strength of the company, from a brand and financial standpoint. If we build this brand, do you have the capital and resources to produce in a timely fashion? My commission rate and pay schedule are definite key points I pay extra attention to, along with bonuses, travel budgets, free samples, etc. Anything that affects my bottom line. And then all the finer details like marketing and promo support.
What would be a perfect (yet realistic) package from an employer in which you're looking to take on their line?
It's a different "perfect package" with each company. They all will offer something or the other that works for you. But the more support the better, from the commission rate, perks and everything in between. The more you can offer me as your rep, the more inspired I am to go hustle. As a rep you only make what you sell, so any extra help I can get out of each sell makes it better for me.
An old rep told me something once. He said: "We as reps are hired to go out there and raise a whole bunch of dust...as the money is in the dust. I'm looking for a company that can help me collect as much dust as possible."
How would this differ if it were a small, start-up brand? What could help them find the right reps?
Make real good product that everyone wants and you will get all the best reps you desire. Or, go out and look for good hungry sub reps and offer them something that they can afford to go out on their own on, something on the back side that is rewarding for their risk.
What tips can you provide to people looking to get into the rep game?
Go get a job at a shop, and be a good sales person and employee. I will see you at the trade show!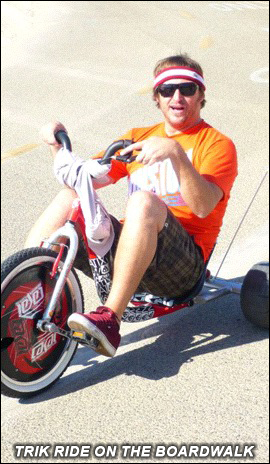 FAVE 5:
1. Best Seumas look alike: The Dos Equis guy or Zach Galifianakis from the Hangover?
I like to think of myself as a hybrid of these two: rugged, suave and well spoken like the Dos Equis guy, yet handsome, witty and muscular like Zach. I'm like a Panther hungover on Dos Equis. I hope I can be on your incredible tradeshow tee shirt next year.
2. Hours on the road or hours on e-mail?
More like hours on the road doing e-mail.
3. Pre-book or at-once?
That's like asking beer or whiskey! What's not to like about either one.
4. Where is the competition most fierce: Office Booyz Snow or Skate?
Good question. Office Booyz Snow has blizzards, drunken bears and vertical drops, but Office Booyz Skate has drunk sailors, slippery floors and the feared super tube?! I don't know, I would say they are equal in fierce-ability.
5. Making numbers or building relationships?
Making numbers by building relationships.
---