Back to News
B$Z: Burton Snowboards Re-Signs Kazu Kokubo & Mikey Rencz
November 2, 2010
Burton Snowboards Re-Signs Kazu Kokubo & Mikey Rencz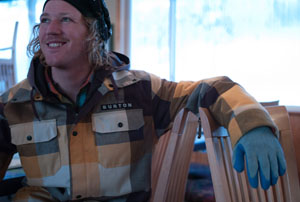 Fifteen years ago on two different continents, local reps from Burton Snowboards spotted Japanese rider Kazuhiro Kokubo and Canadian rider Mikey Rencz at just about the same time, and started flowing them product. Fast-forward to today, where both riders are now internationally acclaimed and both are still with Burton, after just re-signing head-to-toe contracts.

"When my recent contract with Burton was up, I had a lot of choices as far as sponsors go," said Kazu. "But I wanted to stay with Burton because they are so dedicated to snowboarding and their team riders, along with making the best product and supporting the sport. All of these things are very important to me."

Kazu's name is virtually synonymous with style in the snowboard world, and this along with his explosive amplitude have made him a crowd favorite – at home and abroad. He has been stacking results since the start, beginning with a Nippon Open win at 15 years old and a 2nd in the Burton Global Open series in 2008. A two-time Olympian, Kazu earned a podium spot at almost every event he entered last season. He also made history when he became the first Japanese rider to take home the Burton US Open 2010 halfpipe title, with a run that included his signature chicken wing McTwist and three—count 'em, three—1080s. Kazu has also gained fans from North America to the Far East with fluid segments in six Standard flicks, two Burton movies and three guest appearances in production company Seven Samurai's films.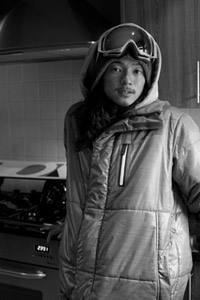 Kazu's teammate Mikey Rencz also has earned a long list of accolades. The 2004 film Promo Copy was his breakout performance, but he stepped up to another level in 2006, earning the ender in Whiteout's Wear it Well. Since then he has grown into one of the biggest names in Canadian snowboarding with standout parts in Transworld's Get Real and the 8-Mile movie YO!, a production for a grassroots company Mikey co-founded. He elevated his profile even more in 2010 as he landed on the covers of both Snowboarder and Snowboard Canada.

"Burton has been there for me since the beginning, and I wouldn't be where I am today without their backing," said Mikey. "I have a lot of respect for Jake and the company as a whole because of how much they do for snowboarding and how much they involve riders in making the best product out there. I wouldn't want to ride for anyone else."

Burton is proud to have been supporting Kazu and Mikey since the beginning, and their snowboard careers speak for themselves. Check out all of Kazu and Mikey's career highlights in their timelines at www.burton.com/kazu and www.burton.com/mikey.

---