Back to News
EMP: Welcome World Industries' new Road Rep
January 18, 2011
Welcome World Industries' new Road Rep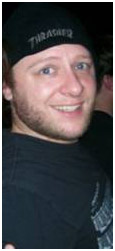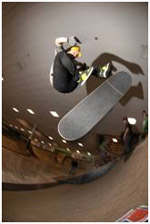 Adding to the stellar sales staff already in place, World Industries has brought on a new Outside Rep. Todd Hess will handle the Upper Midwest (Illinois, Indiana, Iowa, Michigan, Missouri, Minnesota and Wisconsin) for World Industries hardgoods and footwear. Todd hails from Menasha, Wisconsin (you know, off the 41 on your way up to Green Bay), so ya, he's a Cheesehead. ;-)

Todd has years of experience in the Action Sports and footwear categories, repping such brands as Santa Cruz and Stereo Skateboards, Osiris, 88, and Vox footwear. In addition to World's product line, Todd also reps Split and Ambiguous apparel. While we are still not sure of his astrological sign, Todd does skate!

Please welcome Todd on board and look for him at a retail store, skate session or Trade show near you soon!

---