Back to News
EMP: Arnette Names Wes Van De Vort New Southern California Rep
March 25, 2011
Arnette Names Wes Van De Vort New Southern California Rep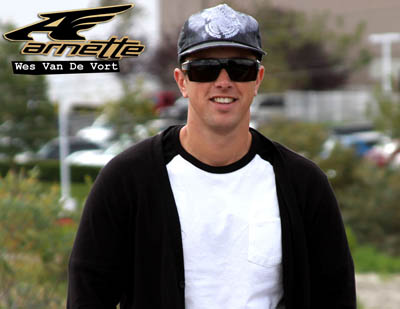 Arnette is proud to announce that Wes Van De Vort has signed on as its new Southern California Sales Representative.
"We are thrilled to have Wes join the family as our newest rep," says Arnette National Sales Manager Grant Gallant. "He is a hard worker with lots of great connections, and he will play an instrumental role in our sales efforts moving forward as we continue to expand and focus on the core market."
With more than 10 years of sales experience under his belt for brands such as Reef, Von Zipper and Nixon, Wes is Arnette's first-ever sales rep exclusively dedicated to the Southern California market. He is a lifelong surfer and snowboarder, and over the years he has forged numerous relationships within the action sports retail environment that will benefit Arnette.
"To me, Arnette has been somewhat of a sleeping giant, and I am so excited to be joining the team just in time for the reawakening," says Wes. "I am psyched to have the opportunity to help grow Arnette from the core level, and to reestablish it as one of the top dogs in Southern California!"
For more information, please visit:
www.arnette.com | www.facebook.com/arnette | www.twitter.com/arnetteeyewear

---