Back to News
ShmoozaPalooza! YAH! Newport Beach, CA. April 29, 2011
March 25, 2010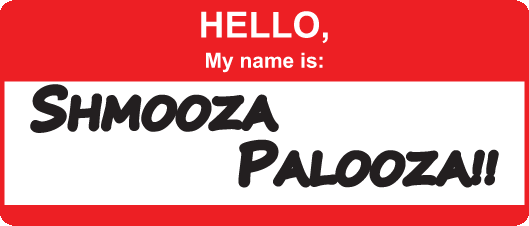 Shmooz in Newport Beach, yah!
Details

Job Fair + Portfolio Show + Cocktail Hour

The ShmoozaPalooza is back in southern California! The action sports industry's top employers will be present to meet and greet professionals who are looking for that next great career opportunity. (see photos of past Shmooz's below)

For the first time the Shmooz will include portfolio show which will provide a wide variety of designers an opportunity to display portfolio work for Shmooz attendees and prospective employers to view.

The day will be capped off with a cocktail hour to make it a true Shmooz.

Friday, April 29, 2011

11am - 4pm - Job Fair + Portfolio Show

4pm - 7pm - Cocktails and SHMOOZIN'!

WHERE
3550 Via Oporto
Newport Beach, CA 92663

Parking - paid parking structure and metered parking

RSVP
Click here to RSVP through Malakye or send an email to shmooz@malakye.com.
**WANT TO GET YOUR COMPANY INVOLVED? Send an email to shmooz@malakye.com



* OR, if you don't have a resume account on Malakye.com, send an email to shmooz@malakye.com to let us know you're coming!
*** THINGS YOU SHOULD KNOW ***
HOW TO PREPARE
Treat attending this event like you'd be going to a job interview. Bring whatever it is you need to present yourself for a candidate for job opportunities in your profession. Absolutely bring a resume, roughly 20 copies or so. If you're a Designer, bring a portfolio and some sort of sample presentation that can be left behind.
WHAT TO WEAR?
Whatever you're comfortable in! If you're curious about what people wear in this industry, check out the Industrial Profiles on Malakye; it's pretty true to how it really is.
HOW WILL THE ROOM BE SET UP?
Once you're in, you're in! Companies will be set up along the perimeter of the room, and in the center of the room there will be round tables and chairs that will serve two purposes:
For you to sit down and relax at while thinking of your next move/who to talk to.
For companies to use when they want to talk more in depth with particular people. That said, if you see a conversation going on that looks like a meeting, be respectful and give them some space.
Photos of the most recent ShmoozaPalooza:




---