Back to News
NRI Distribution Partners with Westlife Distribution to form NRI USA
April 21, 2011
NRI Distribution in BC, Canada Partners with Westlife Distribution to open US Operations in Southern California.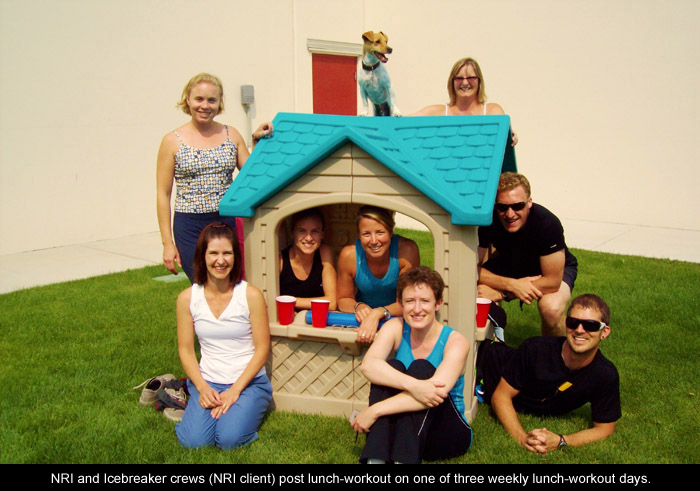 NRI Distribution is what you might call a "boutique" Third Party Logistics company located in the interior of British Columbia, Canada and provides distribution across Canada for top brands within the action sports industry. NRI's location, the middle of BC's natural playground, is one testament to its founders' intention to focus as much on working environment and culture as the actual business practice. Onsite day care, profit sharing, employees who use the products distributed by the company all back up that dual mission as well.
If success of a philosophy is measured by square feet, NRI's growth from 9,000 square feet in 1997 to over 290,000 square feet today indicates success. NRI recently announced the creation of NRI USA LLC, to offer its services to the U.S. market. Co-Founder Pete McKenna shares his thoughts on the move.
Can you provide a high-level explanation of what NRI does from start to finish of any given product's life cycle? (For those unfamiliar with the trade)
NRI picks up product from the port daily and consolidates it on our own dedicated trucks into our facility each evening. We start at 5 AM each day verify and receiving product and reporting to the Brands what is available for allocation each day. We pick and process orders daily for B2B and B2C and ship across the country. We notify all customers automatically of goods en route with ASN's and for those requiring it we collect checks and deposit them on behalf of the brands. We also manage returns managing outstanding RMA's by brand and account and perform repairs to technical garments, watches, hard goods, even technical equipment like avalanche beacons. We provide merchant services for customer who want to pay the brand by credit card or pay our service centre for repairs not covered under warranty. We integrate our systems with our customer's according to their capabilities. We also provide a number of value added services including repackaging, ticketing as well as certain EDI functions.
We are working with Westlife to grow this offering to include E-com services such as photography, shopping cart maintenance, merchant services as well as additional operational support for smaller brands.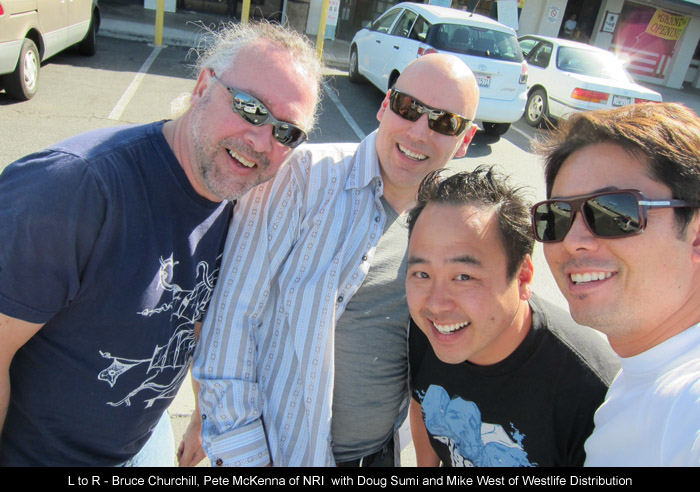 What makes now the right time to bring your operation to the U.S.?
We have a strong team in place in Canada and have some capacity now to focus on new projects. The recent economic climate and the emergence of new brands or new ideas around the operation of existing brands creates an opening for us to offer our services. Our Warehouse Management System has matured and is a key part of our package. The right partner is another big part of the picture. We have always wanted to enter new markets with a local partner and local knowledge. Mike and Doug at Westlife have been working with us for a long time in Canada and we know them well. We needed to work out an agreement with them before we committed to coming south. This conversation started more than 2 years ago. We also know from experience that after downturns there are always creative people launching great projects and we want to be a part of that.
What is the significance of moving in to a building with a free trade zone license?
We recognize the opportunity to leverage an FTZ license with locations in LA and Kamloops which are integrated completely. For brands that are looking to break into Canada we can give them that chance to move sooner and maintain some margin as well as meet a reasonable level of service. For those that are in Canada but can't get the numbers up on key styles to meet minimums required to ship directly we can accept those goods into LA in the US PO and break out the Canadian portion and forward to Kamloops to be distributed without double duty. The receiving function performed in LA does not have to be repeated in Canada as the SSCC label on the carton will tell us everything we need. As soon as that box lands in Kamloops we know what's in it a where it needs to go. That reduces the Canadian handling costs as well. FTZ Site activation is a project and we are hoping to get started as soon as possible.
There are several existing players in this niche market that currently serve some of your target customer base. How will NRI differentiate itself?
There are some great people offering services in this market and it is a big market. We have existed in Canada with competitors and have chosen to create new business opportunities rather than eating someone else's lunch. We will bring the same level of service and commitment to success that we do here in Canada and with the help of Westlife we will present an offering that supports the needs of brands beyond packing it on time and accurately.
Does NRI have technical or information technology driven advantages?
Our system has integrated forecasting and planning, warehouse management, transportation management and labor management components. It is built to manage multiple customers in one environment so we can accurately measure production and meet our commitments to each brand through one resource. We have online reporting and viewing capabilities which are available for clients to access their individual account activity on a real time basis as well. Plus we own the software so modifications and integration are controlled internally. We are fully integrated with all of our customers and carriers and many of the key retailers in Canada. We will do the same in the US. The one thing we always need is good information from our customers to support the system!

How can NRI services help a company grow?
We have a long history of working with smaller volumes. Low units per style, lots of mixed masters, higher levels of receipt verification are all common occurrences. We provide these services competitively and the product we put out is presented professionally. We integrate with some very affordable operating systems as well as with the big players so you don't have to blow your budget to have a system that integrates with us. We structure our programs to avoid fixed costs recognizing that many newer companies need our services in short delivery windows and choose us because we provide a variable solution that is scalable and provides consistent quality.
Why would a company choose NRI over a 3PL who can ship the "same box" for less?
That is a cultural decision. We don't expect to appeal to everyone. If you want the lowest cost per unit on the quote you might not be dealing with us. The costs don't end until you have a satisfied customer who has paid you. If your product is worth $20 a piece and you are worried about 10 cents a unit but willing to risk customers requesting 5-10% discounts because you are late or the order is a mess then you might need to change your focus. We can manage volume and we will look for those issues because we know what can happen. NRI won't quote the lowest per piece rate and add a rush shipment charge to every order that has to go out before cancel when product is late.
What does day one of official U.S. operations look like?
A footprint in the South Bay area with room to grow. We are not going to try and open the doors over committing because service is everything. We have the luxury of training our core staff in our Canadian operation as the systems are identical eh.
Are there any customers on board yet?
We need to respect confidentiality but certainly we have some commitments. As start up is a ways out there are relationships that need to be protected.
What will NRI do to bring its existing culture and values into the new U.S. operations?
First thing we had to do was find partners that shared it. We have strong values and internal initiatives like Green Audits, onsite child care, community volunteerism were developed over time. We are going to start by offering a safe, fair and respectful working environment. There may be cultural differences that will drive different programs but in the end we want to be viewed as a preferred employer and not a pay check. That is what drives the level of service and commitment to the customer.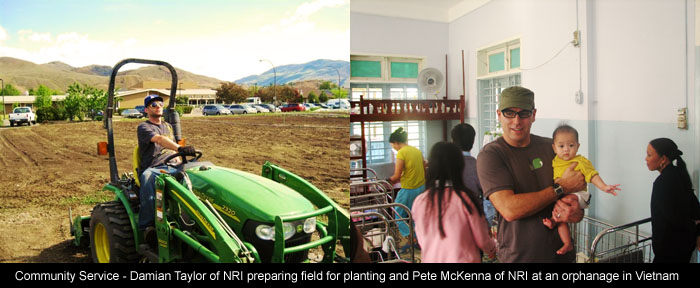 ---