Back to News
Seshday.com, with Founder Marcelo Bengoechea
May 1, 2011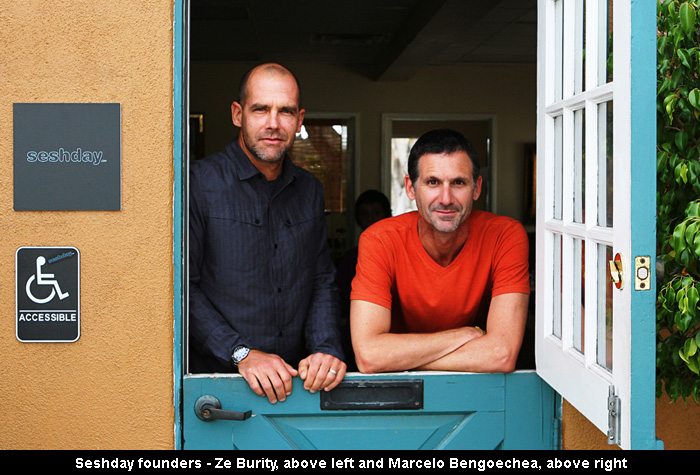 "The group includes my partner Ze Burity, co-founder of V i X Swimwear, Allison Millenacker, previously of PacSun and Swell and Lee Hieb who was the Reef CFO for a number of years." This group of veterans came together in 2009 to create Seshday.com, a private sale website. This model is proliferating across many industries with new sites launching on a regular basis to cater to various consumer interests. Seshday founder Marcelo Bengoechea shares the story behind Seshday and progress of the company. (Seshday invites the Malakye audience to join by clicking this link)
When did you come up with the idea for Seshday.com?
The idea came up around July 09 after my departure from Reef. My business partner Ze Burity was pointing out the evolution of e-commerce and how the private sale model was successful with the mainstream audience. Action sports have been part of our careers and lifestyle for decades so it was a natural fit for us to provide the same kind of savings and inventory solutions to our market.
Who were the founders or key people who launched the business?
The Seshday team is made from industry veterans, a very small group of talented individuals that complement each other's strengths.The group includes my partner Ze Burity, co-founder of V i X Swimwear, Allison Millenacker, previously of PacSun and Swell and Lee Hieb who was the Reef CFO for a number of years. We also gathered advise from a long list of industry friends.
You have a creative and marketing background, how has that come in to play with Seshday.com?
It comes into play in understanding the market, being able to reach our members with an authentic voice and at the same time being open to hear what they have to say. Seshday is constantly looking at ways to provide our members with a better user experience and savings.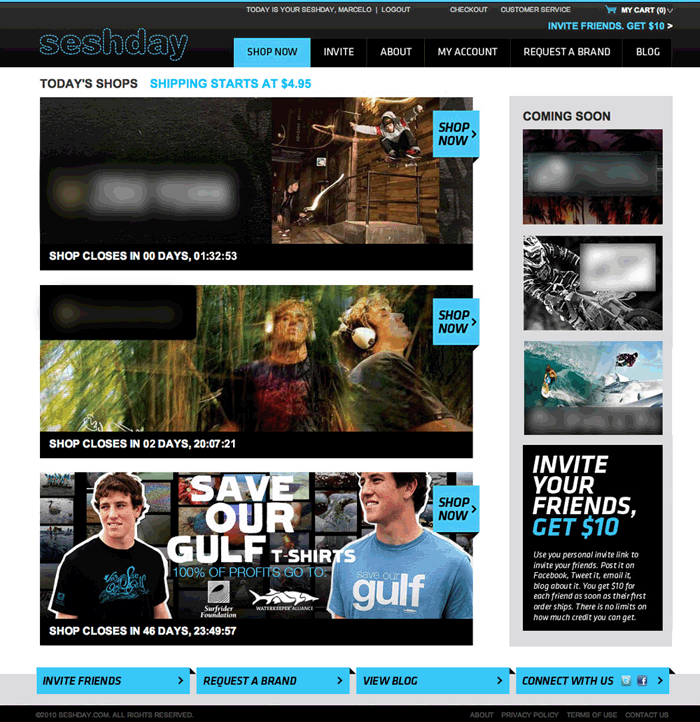 Is the E-Commerce business any different than what you expected it to be before launching?
It's a constant evolution. Technology and shopping habits are changing all the time. We do our best to keep up with both. Not an easy task.
How has the weak economy during your launch and slow economic recovery affected the Seshday.com business?
The weak economy has fueled the business model. As more and more people are cash strapped, they think twice before making a purchase. We are happy to provide a shopping option they did not have before.
What has been the biggest challenge to date?
Introducing a new business model is always a challenge. After a year in business Seshday's new distribution channel is rapidly gaining popularity among brands and consumers.
What is the most significant success to date?
Since launch we had many successes. A couple that come to mind is the loyalty we see in our members and being able to give back to the lifestyle we all enjoy through charitable contributions or partnerships.
Is it a challenge to find new brands and retail customers?
Seshday is a members-only shopping destination. We want to keep it exclusive and provide our members with the best brands, the best customer service and the best savings. That will always be a challenge that we take seriously. On the customer side, we welcome their engagement. For example, we have a brand request page that guide us on what brands to feature, we reply to every email or call and give store credit to members that invite their friends, creating a like minded community that slowly molds Seshday to what they want it to be.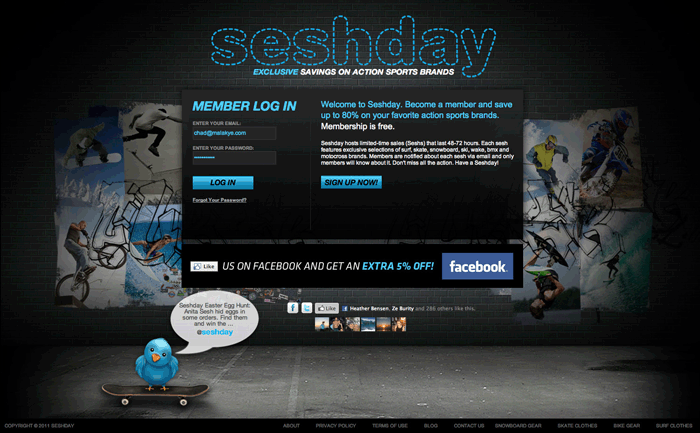 Have you reached the tipping point yet?
No, we are just getting started; we have a lot of cool things coming your way.
There are many direct competitors in this segment of retail now. Is there room for everyone? How do you differentiate?
There is always competition out there, in every segment. It is part of being in business. There is always room for good, hard working companies that innovate and bring solutions to the table. Our commitment to our members differentiates us from the rest.
Do you think this business model jeopardizes manufacturers and retailers ability to sell product at full MSRP?
No. We provide a new distribution channel for the product that has its full price lifecycle finished. Seshday also has the ability to reach different demographics enlarging the pond for the industry as a whole.
The road ahead most likely has many challenges. What are the keys to succeeding?
Execution and evolution. We execute at our highest level and always challenge the status quo, thinking on ways to evolve as we move forward. We cannot stand still and expect that what we are doing today will work in the future.
---