Back to News
EMP: Westlife Distribution Announces New Canadian Sales Reps
July 26, 2011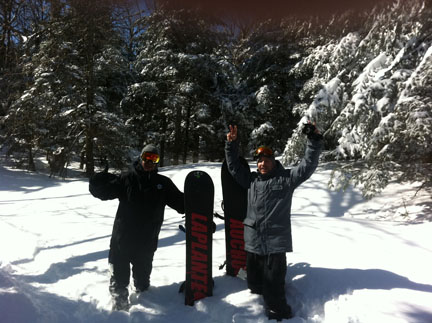 Westlife Distribution Announces New Canadian Sales Reps
Westlife Distribution , the parent company of 686®, is pleased to announce the addition of Karl Laplante and Alex Auchu of the Agence Collective as sales representatives in the Canadian territory of Quebec and Maritimes.
"Karl and Alex bring a fresh vibe to the territory," says Jono Zacharias, SVP of Global Sales, "The agency has done some great things with the brands they currently house. We are looking forward to working with both of them to carry their success into the 686 brand. "
Karl and Alex say, "We're passionate about what we do, so it's a great opportunity for us to work with a brand like 686 that we believe in. 686 is simply a natural fit for us and we're looking forward to getting started with this upcoming season."

Karl and Alex both have a deep-rooted history in action sports. Karl has been snowboarding and skateboarding since 1988, and has always been a part of the action sports / lifestyle community, starting as a shop rider and working his way up to a manager/buyer and eventually a rep, starting his own agency in 2003. Alex has been working as a sales rep since 2006, but before joining the business side of things; he was a well-known pro snowboarder based out of Whistler. During his professional career, Alex had many movie parts and major magazine coverage and remains a respected industry figure.

---