Back to News
EMP: Mountain High Welcomes Todd Proffit To Its Marketing Team
August 24, 2011
Mountain High Welcomes Todd Proffit To Its Marketing Team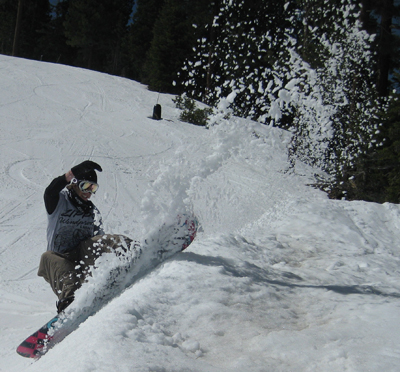 Mountain High Resort welcomes former professional snowboarder and industry affiliate Todd Proffit to its marketing team. Todd will take on the role of Advertising and Events Manager overseeing the resorts branding both on and off the mountain. Over the past 20 years Todd has held marketing positions at companies such as Quiksiver, Roxy, Ambiguous, Dickies Girl and Alstyle Apparel. This background makes him a perfect candidate for the position and Mountain High is eager to put his experience to work.
Says Todd Proffit, "Mountain High was the first place I ever snowboarded so it's great to get back to my roots. I've dealt in many other sections of the action sports industry but my passion has always been snowboarding. I'm really looking forward to the coming winter season and to continue to elevate Mountain High as the best resort in Southern California."
Says John McColly, VP of Sales and Marketing, "Todd is going to be a great asset to the team. His wealth of experience makes him incredibly valuable and we're looking forward to big things in the coming months."

---