Back to News
EMP: From Liftie To COO - Ed Youmans Returns To Mountain Creek
October 17, 2011
From Liftie To COO – Ed Youmans Returns To Mountain Creek

Mountain Creek (http://www.mountaincreek.com), the tri-state area's premiere destination for mountain adventure, is excited to announce the return of Ed Youmans to the resort in the role of Chief Operating Officer, effective immediately. Prior to his appointment as COO at Mountain Creek, Youmans was with Lake Tahoe's Diamond Peak for the last 13 years, most recently as General Manager of the resort. Youmans' accepting the position as COO at Mountain Creek is a homecoming of sorts, having begun his career in the resort industry as a lift operator at Mountain Creek in the early eighties, when the resort still went by the name of Vernon Valley/Great Gorge.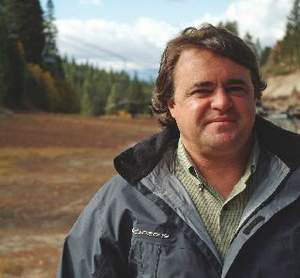 Youmans, a New Jersey native, grew up learning to ski at Vernon Valley/Great Gorge and it wasn't long before he sought employment at the resort as a way to help facilitate his love affair with winter sports. Far from the stereotypical ski bum, Youmans advanced up the ranks from a lift operator position in 1984, eventually becoming Mountain Operations Manager, prior to leaving for an executive position with Diamond Peak in 1995.
Youmans' return to Mountain Creek is also a re-pairing of sorts for himself and Bill Benneyan, to whom he reported when Benneyan was General Manager at Vernon Valley/Great Gorge in 1994. Benneyan, who became the Chief Marketing Officer for Crystal Springs and Mountain Creek in 2010, will be working hand-in-hand with Youmans as the two oversee the resorts development into one of the most modern, full-service alpine adventure faculties on the east coast.
"I couldn't be happier to have Ed coming back to Mountain Creek as a peer. His work rehabilitating Diamond Peak is well known in the industry and with the new capital we're investing in this resort, I couldn't think of a better guy to guide us through some amazing years of growth," commented Benneyan.
Youmans joining Mountain Creek comes at an ideal time to oversee a 360 degree revamp of the resort. After the successful merger of Mountain Creek by Crystal Springs Resort in May of 2010, more than $40 million dollars has been invested to improve the resorts infrastructure, including the largest snow tubing center in the country and the world-class, 55,000 square foot Red Tail Lodge. Combined together, Crystal Springs and Mountain Creek now offer 4-season world-class amenities including seven award-winning golf courses, two top-ranked spas, abundant lodging, a globally-renowned 120,000 bottle wine cellar, the Mountain Creek Waterpark and Diablo Freeride mountain bike park.
---