Back to News
EMP: Polarmax Signs Specialty Sports Reps
November 10, 2011
Polarmax Signs Specialty Sports Reps
Rounds and Team Bring 40 Years Of Experience To Key Territory
Twitterpitch: @polarmax signs Specialty Sports Reps to cover Midwest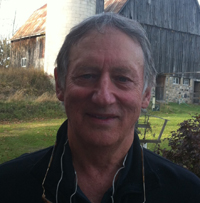 Polarmax is pleased to announce their newest sales rep group, Specialty Sports Reps. Chris Rounds and his team bring 40 years of experience to the table in the Midwest, covering Michigan, Indiana, Kentucky and Ohio for the Polarmax and AYG brands.
"Specialty Sports Reps is a perfect fit for Polarmax," said Roger Maxey, National Sales Manager for Polarmax. "Chris and his team are steeped in the outdoor industry and well-respected among their peers. They understand our customer and our product and we're looking forward to helping them expand the brand in this key territory."
Based out of Boyne City, Michigan, the Specialty Sport Reps team is headed up by Chris Rounds who represents Osprey Packs, Princeton Tec, Treksta, Point6, and Fisher Space Pen. For the Polarmax account Chris has also enlisted the help of Susan Welborn to handle the skiing/snowboarding side of the industry.
"We're really excited to partner with Polarmax for a number of reasons," said Chris Rounds. "Their made in USA story is compelling, high quality products, great margins and excellent customer service, just to start. I've been a rep for 40 years and have gotten to the point where I'm only interested in companies who I enjoy working with, and Polarmax fits the bill."
---