Back to News
Hosoi Skates Under Switchboard Distribution
November 16, 2011
Hosoi Skates Under Switchboard Distribution Umbrella
Legendary skater Christian Hosoi has his brand under the umbrella of Switchboard Inc. Mark Sweetser, VP of Sales/Marketing at Switchboard Inc., provides more detail on how it came about and what to expect.
What's been happening at Switchboard over the last year?
Let's just say we are able to move vertically as the skateboard market is changing.
What brands are currently under the umbrella?
Dogtown Skateboards, Hosoi Skates, Given Skateboards, Layback Longboards, Dick Brewer Hawaii Skateboards, Grind King, Jessup Griptape and our home brands are Cargo Trucks and accessories, Triad inverted Trucks.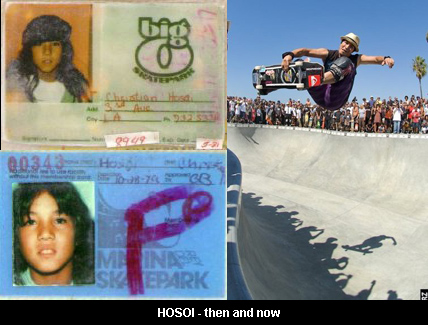 You recently added Hosoi Skates. What made Switchboard Inc. a good fit for Hosoi, and vice versa?
With manufacturing/distributing Jim "Reddog" Muir's brand called Dogtown Skateboards under our belt now for two years, we have built up our "old skool" customer base. Which will organically work with Hosoi Skates customer base.
Is Christian involved in the business?
Christian is very much involved with all facets of the Hosoi Brand.
What are the plans for the brand?
Our plan is to market Christian Hosoi and his brand to be a major player within the industry.
How are things developing on the Team front?
Christian is rebuilding the team. Besides himself, his team rooster is Eddie Elguera, Sergie Ventura, Lincoln Ueda, Taylor Jett, Jason Vanzant, Evan Doherty.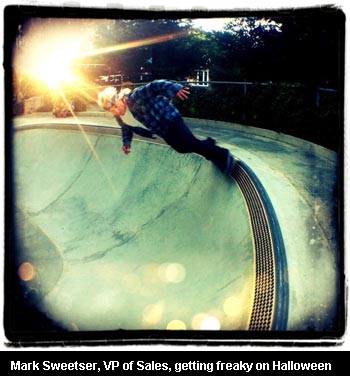 Are there any developments on the horizon the public might find interesting?
In the future, we look forward to be heavy hitters in the popsicle and cruiser skateboard category.
---