Back to News
ShmoozaPalooza At SIA - Information Page
January 27, 2012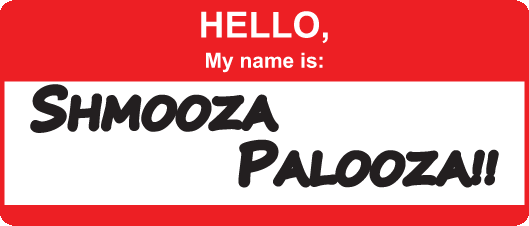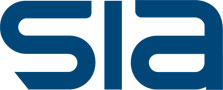 Networking Event at 2012 SIA Show in Denver, Colorado
ShmoozaPalooza Job Fair - At SIA trade show, Friday, January 27, 2012
This is your official invitation to participate in the ShmoozaPalooza which will take place at the SIA Show on Friday, January 27, 2012, in Denver, Colorado.
The Shmooz is a one-of-a-kind gathering and opportunity for employers and prospective employees to connect in-person. It's FREE to everyone!! Free for companies and free for job seekers - that's right!
Read on to find out what companies will be attending and specific event details. If you're left with questions, enter them in the comment box below and they will be answered.
**HIRING? WANT TO GET YOUR COMPANY INVOLVED? Send an email to shmooz@malakye.com
Below is a list of participating companies, and information on the opportunities they have available. Please closely review to see if there are opportunities that match your interest and background. We will update this list as more companies sign on to participate.
Manufacturers / Brands

Company (Click link for website)

Location(s)

Looking for professionals in:

Boa Technology
Denver, CO
Open
Windells Camp, Inc.

Mount Hood, OR.
Office Interns ( must be in school and use this to complete college credit), Kitchen Staff, Counselors
Twisted Bindings
Multiple

Twisted Bindings Brand Ambassadors and Regional Brand Ambassadors

Copper Mountain Resort

Copper Mountain, CO
Seasonal Positions
Empire Attire
Boulder, CO
Lead Designer (Product/Graphic)
Hestra USA
Golden, CO
Marketing Coordinator & Customer Service
American Rec (Kelty, Sierra Designs, Ultimate Direction, Royal Robbins, ISIS for Women, Wenzel, Slumberjack, Mountain Trails, Rokk, Insta-bed)
Boulder, CO, and others
Summer Seasonal Customer Service Reps, Product Management, Product Support, Territory Sales, Inventory Analyst, and more
Snowboard Colorado Magazine
Denver, CO
Account Executives, Event Director, and Internships
Momentum Media PR
Boulder, CO, and Boston, MA
Assistant Account Executive, Account Manager, Social Media Specialist and PR Account Executive
Neff Headwear
Ventura, CA
Retail Marketing, Graphic Design and Inside Sales
Cabelas
Nebraska & Others
IT, QA, Catalog, Customer Service, Accounting/Finance, Merchandising, Planning & Inventory, Internet, Marketing, Creative, Human Resources, Strategic Projects
Akinz
Fort Collins, CO & Others
Sales Reps for all regions, Graphic Design (PT), and "Open"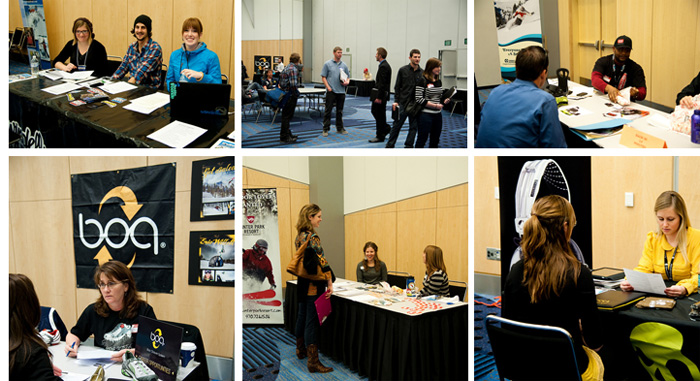 WHO?
YOU! The amazing people and companies that make up the Snow Sports industry.
WHAT: The Shmooz:
10am - 4pm Job Fair - come out and connect with great employers. Great employers, come out and connect with great employees.
WHY
It's an IN-PERSON event! It brings a resume to life! It's the the best way to connect with employment opportunities in the action sports and lifestyle-driven industries!
WHEN
Friday January 27, 2012 - 10am - 4pm
(The trade show IS NOT OPEN to the public, only the Shmooz is open to the public.)

WHERE
Colorado Convention Center (Go To Site)
700 14th Street Denver, CO 80202 (View on Google Maps)

Location within convention center - Grand Concourse

Parking - information on parking rates / location for the convention center.
HOW
Remember, it's FREE! Simply click the button below to submit your resume and confirm your attendance as a candidate. (Employers - get in touch with us by emailing shmooz@malakye.com or get in touch with your account manager.)



GETTING THERE AND STAYING THERE
Flights:
*** THINGS YOU SHOULD KNOW ***
HOW TO PREPARE
Treat attending this event like you'd be going to a job interview. Bring whatever it is you need to present yourself as a candidate for job opportunities in your profession. Absolutely bring a resume, roughly 20 copies or so. If you're a Designer, bring a portfolio and some sort of sample presentation that can be left behind.
WHAT TO WEAR?
Whatever you're comfortable in! If you're curious about what people wear in this industry, check out the Industrial Profiles on Malakye; it's pretty true to how it really is.
HOW WILL THE ROOM BE SET UP?
Once you're in, you're in! Companies will be set up along the perimeter of the room, and in the center of the room there will be round tables and chairs that will serve two purposes:
For you to sit down and relax at while thinking of your next move/who to talk to.
For companies to use when they want to talk more in depth with particular people. That said, if you see a conversation going on that looks like a meeting, be respectful and give them some space.
IS THE ACTUAL TRADE SHOW OPEN TO THE PUBLIC?
No, the tradeshow floor is not open to the public. The Shmooz is reserved for candidates and employers only. But if all goes well for you at the ShmoozaPalooza, you will be in the trade next time!
If this information leaves you with unanswered questions, drop us an email.
---