Back to News
Social PIX
January 1, 2010
Social PIX - the new type of event photo service showcases at Interbike with Malakye

In today's digital world, everyone can access and share everything instantly with a touch of a button so why does the event photographer world seem to be stuck in 1999?
Meet Social PIX: The first and leading experiential photo solution for Facebook – enabling Brands to instantly upload event photos to both their Page and Fans' Walls. Social PIX creates stories and gains Fans live from events.
Social PIX partnered with Malakye.com at this year's Interbike Expo to bring their photo activation to life inside Malakye's Career Center. Click here to view the photos.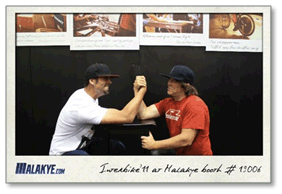 A photo captured and uploaded to Facebook through a Social PIX upload station.
[Josh Hult- Redline BMX Pro Rider, and Flip- Redline & Albe's Team Manager]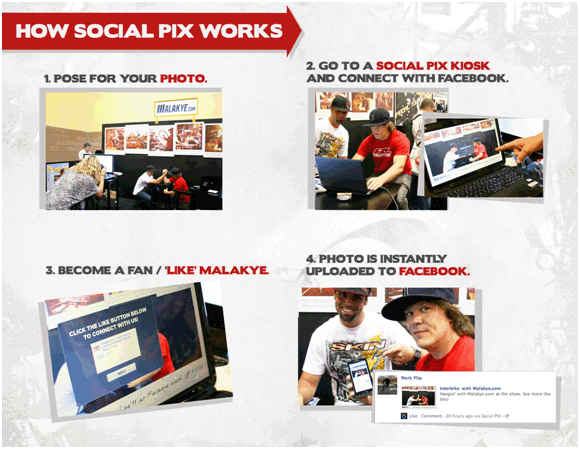 But wait there's more…
The photo not only goes to Flip's Facebook Profile, but a duplicate copy is uploaded to an album on Malakye's Facebook Page.

Gone are the days of receiving an email with your photo or manually uploading the photos to your Facebook page hours after your guests have went home.
For more info go to www.socialPIX.com or to request a quote contact Lisa, the Social PIX Product Manager at LFruggiero@brandnetworksinc.com.

---