Back to News
EMP: TransWorld SNOWboarding Promotes Nick Hamilton To Content Director
January 24, 2012
TransWorld SNOWboarding Promotes Nick Hamilton To Content Director

TransWorld SNOWboarding is proud to announce the recent promotion of Nick Hamilton to Content Director. This newly created position will enable TransWorld SNOWboarding to strengthen its role as the leader in a new media world. As Content Director for TransWorld SNOWboarding, Nick will be focusing on driving content initiatives across all platforms and formats, helping to emphasize audience behavior and maximize overall engagement.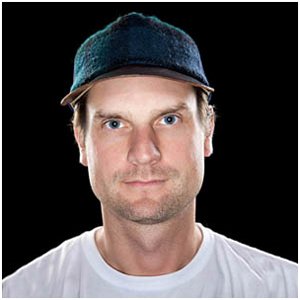 Nick has been with TransWorld SNOWboarding for almost ten years, most recently holding the title of Director of Photography and Video. He has pioneered some of TransWorld SNOWboarding's most successful multi-media projects, including the Team Shoot Out editorial franchise, multi-layered digitally formatted magazine issues, and much more. TransWorld Media's Editorial Director Rob Campbell commented, "There are few people in this industry who have the kind of professionalism and aptitude for understanding the 'big picture' like Nick does. From conceptualization to execution, he can make it all happen."
Since the inception of TransWorld SNOWboarding in 1987, the brand has been committed to staying progressive and innovative, creatively covering the snowboarding culture in the most effective ways possible. Introducing this new role will continue to keep TransWorld SNOWboarding at the forefront, connecting with its audience through new digital initiatives, original video content, award-winning magazines, and successful event franchises.

"Nick's dedication and experience, most especially on the digital front, made our decision an easy one," said TransWorld SNOWboarding Publisher Adam Cozens. "Nick has played a crucial role in the growth of the brand over the past ten years. His truly holistic approach to content is imperative as we continue to produce the most compelling snowboarding coverage across multiple mediums. We are excited to promote Nick, and are looking forward to having his leadership and skills at the helm of TransWorld SNOWboarding."

When asked about taking on this new role leading TransWorld SNOWboarding's content production team, Nick commented, "I am very excited for this opportunity and am ready to take on new challenges as we continue to expand our brand. It is really important for us as a media company to adapt to change constantly, because in this new digital world, nothing stays the same for very long."
---