Back to News
B$Z: Dragon Granted Two Patents for the APX Goggle
January 24, 2012
Dragon Granted Two Patents for the APX Goggle
Frameless Goggle Design and Infinity Lens Technology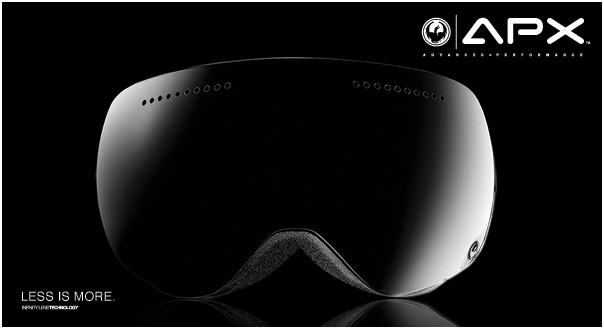 Dragon today announced that the newly released, revolutionary APX Goggle has received approval on two key U.S. Patents for innovative design. The patents cover the APX's unique frameless goggle design and the Infinity Lens Technology™ which offers easy lens interchangeability and performance. The APX Goggle was introduced into the snow market this winter and has had an overwhelmingly positive response from the consumers and retailers.

"The APX Goggle, with its innovative lens design, has been a great addition to the Dragon family of goggles," explains Dragon Founder and CEO Will Howard. "Its design is technically advanced, and has a distinct look that sets it apart. The U.S. Patents protect the design and creates a platform from which Dragon can evolve this 'ease of use' lens system."

The U.S. Patents # D653686 and #D653695 are for the APX Goggle design features, the specific Infinity Lens Technology™ and bracket system which attaches the lens to the base of the goggle and makes swapping out lenses easy and quick. The APX is the first and only fully frameless goggle in the snow market providing the greatest peripheral vision in its class. The lens-to-goggle interface is the most dynamic, easy to use interface in the market all while withstanding the most difficult conditions the mountains have to offer.
---