Back to News
EMP: DAKINE Welcomes Industry Veteran Mark Welsh as Snow Team Manager
March 15, 2012
DAKINE Welcomes Industry Veteran Mark Welsh as Snow Team Manager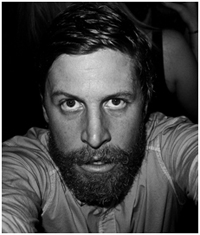 DAKINE is pleased to announce the addition of Mark Welsh who joins the company as its new snow team manager. In his position, Welsh will manage all functions related to DAKINE's snow team including representing the brand at various contests and events, organizing team photo shoots and promoting the company through a variety of mediums.
"We're excited to have Welsh onboard," said Mike Madlener, DAKINE's Creative Director. "He brings a clear understanding of our industry, the needs of our team, and our business."
An accomplished snowboarder and professional photographer, Welsh's extensive athlete relationships, ever-positive attitude and wealth of experience are unmatched. When not on the road with DAKINE's snow team, Welsh will be based out of the brand's headquarters in Hood River, Ore.
"Signing on with DAKINE means working with one of the strongest and most talented teams in the industry; and I will have the privilege of working with some of my closest friends! I have immense respect for the quality and construction of DAKINE products so I'm really looking forward to this new venture on all levels," said Welsh about his new role.
---