Back to News
EMP: TransWorld SNOWboarding Hires John Poulin As Associate Editor
July 10, 2012
TransWorld SNOWboarding Hires John Poulin As Associate Editor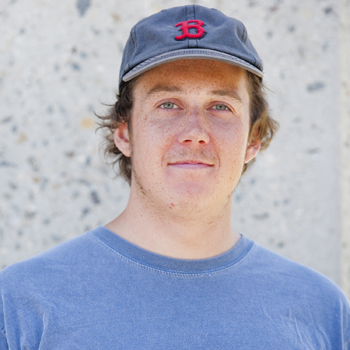 TransWorld SNOWboarding is proud to announce the recent hire of John Poulin as the new Associate Editor. Poulin will primarily be responsible for pitching stories both for the magazine and website while assisting Managing Editor Gerhard Gross and the rest of the editorial crew. In addition, he will stay up-to-date with the social media channels, contributing as a voice for TransWorld SNOWboarding while continuing to expand the overall social audience.
"John is a great addition to our staff," comments Content Director Nick Hamilton. "After spending two summers with us grinding and learning the ropes as an intern, it was an easy integration to add him onto our full time staff."
Poulin is originally from Maine and attended the University of Vermont where he received his BA in English. He is an avid snowboarder and spent most of his winters riding the mountains on the East Coast.
"I'm hyped to be part of the crew," comments Poulin. "Spending a few summers interning with everyone has been an amazing experience and I'm really looking forward to growing my career here at TransWorld."
To subscribe to TransWorld SNOWboarding, go online to snowboarding.transworld.net/subscribe.
---