Back to News
EVENT: ASICS, Ragnar and OIWC Partner for 2012 Outdoor Retailer Summer Market Race
July 20, 2012
Outdoor Industries Women's Coalition (OIWC) Partners with Ragnar Relay Series and ASICS for Outdoor Retailer Race
"Ragnar OIWC Challenge presented by ASICS" to provide a networking and fundraising addition to 2012 Outdoor Retailer Summer Market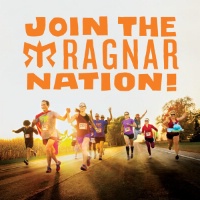 Outdoor Industries Women's Coalition (OIWC) today announced that it has joined forces with Ragnar Events, LLC, producers of the Ragnar Relay Series, to host a 4-mile team relay through the streets of Salt Lake City during Outdoor Retailer Summer Market. The inaugural "Ragnar OIWC Challenge presented by ASICS" will take place on August 4th, from 6:00 am- 8:30 am. Proceeds will support OIWC's programs focused on providing advocacy, education and resources for women in the outdoor, bike and snowsports industries.
"We are excited to have a brand of ASICS stature join us as the Presenting Sponsor of the inaugural Ragnar OIWC Challenge" said Dave Klewan, Vice President of Corporate Partnerships for Ragnar Events, LLC. "We couldn't think of a better partner to work alongside at this year's Outdoor Retailer Summer Market in raising awareness for the OIWC's and Ragnar's efforts."
Participants are invited to register online by August 1st at www.oiwc.org, or at the ASICS booth on day 1 and 2 of the show. Registration is $15 for OIWC members or $20 for non-members with each participant also receiving a limited edition event technical performance shirt courtesy of ASICS. Teams of three (3) participate together (either signed up as a team or as individuals matched by Ragnar for networking purposes) alternating the route one at a time. The course will include the feel of a modified Ragnar event and pass through some of the most scenic parts of downtown Salt Lake City including the Salt Palace, Salt Lake Assembly Hall, Utah State Capitol Building, Church of Jesus Christ of Latter Day Saints, Temple Square and City Creek Canyon.
All participants will be staged at the Ragnar "base camp" prior to/ following their turn on the route to create a sense of community and camaraderie as well as networking opportunities. ASICS will be on-site throughout the entire event conducting trials of their newest shoe lines for all participants.
To learn more about the event, please contact Hillary Harding Hillary Harding (hharding@oiwc.org) or visit www.oiwc.org/events to register now.
---