Back to News
EMP: SDSI Board Grows with VAVi Sports and Social Club CEO Steve Stoloff
July 27, 2012
SDSI Board Grows with VAVi Sports and Social Club CEO Steve Stoloff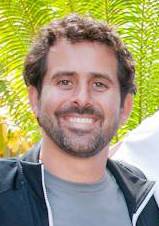 Bill Walton, executive chairman of SD Sport Innovators (SDSI) announced today that Steve Stoloff, CEO and Co-Owner of VAVi Sport and Social Club has been named to the SDSI Advisory Board.
With a membership of over 80 Southern California sports oriented companies, SDSI connects and drives the growth of the region's innovative sports economy by offering programs and services for start-ups, mature companies and service providers.
VAVi brings sports leagues, events and volunteer opportunities to young professionals in San Diego, offering more than 500 coed sports leagues and fitness classes.
"Steve and VAVi are so much more than a perfect fit for our team at SDSI, "says Walton. "Steve's passionate youthful business spirit will bring a new dynamic to all of us old guys currently on the SDSI Advisory Board, and he will certainly allow SDSI to further our mission in helping early stage sports innovation companies in Southern California reach their dreams. VAVi Sport & Social Club is a classic example of a San Diego success story – they connect and drive San Diego's youth culture through social events and leagues, making sure everyone is having fun and staying active in the process. What could be better…Here we go!!!"
Stoloff contributes a wealth of business planning and business development experience to SDSI's Springboard program, a business mentoring program for sports-minded entrepreneurs.
"I'm very excited to join the SDSI advisory board and contribute to such a great support organization for San Diego's bright young sports entrepreneurs," says Stoloff. "Hopefully VAVi can bring a unique perspective on sports innovation to the group; our success is built around a diverse offering of social sports for young professionals like kickball, dodgeball and inner-tube water polo."
Established in 2002, VAVI has grown to a membership base of 75,000 young professionals in San Diego. For each of the past six years, the organization has been recognized by the San Diego Business Journal as one of the Fastest 100 Privately Growing companies in San Diego. Although VAVi is local to San Diego, Steve is also the Board Chairman for the Sport and Social Industry Association, which represents over 1.2MM participants nationwide.
Stoloff graduated with a Bachelor of Science in Marketing and Technology from Rensselaer Polytechnic Institute in 1999 before moving to San Diego in 2002. Prior to joining VAVi, he held senior-level business development positions at Intuit and RealAge, Inc.
---