Back to News
RESULTS: Parko + Partner Finish Third in Molokai Race, Rob Machado Participates
July 30, 2012
Joel Parkinson and Wes Berg Finish Third In Molokai Race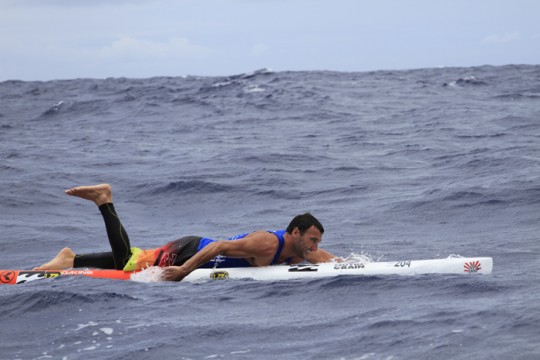 "We were hoping for a top five finish, so to finish in the top three was huge for us," said Parkinson, who competed in the event for the first time during a six-week break in the ASP world surfing tour. "It was awesome." The pair competed in the stock paddleboard division and made the crossing in a time of 5 hours and 49 minutes. "It was so good because the Hawaiian guys who won (Mikey Cote and Mitch Degues) are unbelievable paddlers, professional paddlers, and I'm just a surfer. One of the guys held the solo record for the race for years."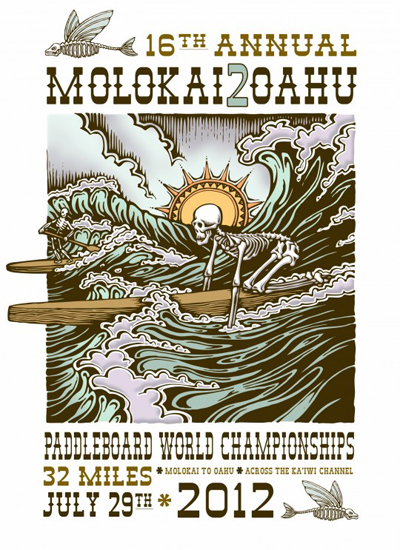 The 32-mile (50km) race across the Ka'iwi Channel (dubbed "The Channel of Bones") between the Hawaiian islands of Molokai and Oahu is regarded as one of the world's toughest ocean paddling races. "My knees are bleeding and I'm sunburned and the rest of me is pretty beat up, but I feel incredible," said Parkinson afterwards. "Just the buzz of having paddled from another island over the horizon is massive." Parko and Berg traded paddling duties in 20-minute shifts across the channel, where the winds and tides were largely favourable. "Conditions were pretty good. We were downwind for most of the paddle, but coming around Koko Head the current was really strong against us, so we weren't making a lot of ground."
Parkinson, who'd trained two months for the race, spoke of the mental challenges of paddling the channel. "There were some hills and valleys and a bunch of times I found myself thinking, you know, I'm a surfer, not a paddler. What am I doing here? At certain stages I'd be feeling like I was paddling backwards, then five minutes later I'd be powering ahead and feeling great. They were hills and valleys like I've never felt before. But it was cool," he laughs, "I had my Hawaiian friends Makua (Rothman) and Marcus (Hickman) in the support boat and they were just blaring the reggae all the way, so it felt like a party."
Berg, a competitive lifesaver who doubles as Joel's fitness trainer, has competed in the Molokai race before but enjoyed the element of doing it with his good mate. "It was awesome to do the race with Joel, especially as we come from two different professional sports. It will be the most memorable channel crossing for me. Joel surprised me immensely. He continually pushed himself through the race and was impressive for someone who only jumped on a paddleboard three months ago and had limited preparation around his surfing events."
"There's just something really primal about being in the middle of the ocean paddling from one island to the other," said Parkinson. "A couple of times in the middle of the channel I jumped out of the support boat to swap with Wes and looked down into the ocean and it was like looking down into the abyss. I didn't even want to know how deep it was, and the water was just the darkest cobalt colour, and you were just waiting for a huge mako to come and grab you."
"It was an amazing feeling coming in," said Parkinson of paddling over the finish line at Maunaloa Bay. "It's the most incredible vibe on shore, as it's such a huge race in Hawaii and there's such a camaraderie between everyone involved. It's much more than a simple sporting contest and so different to being in a surfing contest. I've never competed in a team sport in my life apart from primary school footy, so to do this as a team was so much fun."
"If anyone has ever contemplated doing the crossing they should give it a go as it is a one in a lifetime experience," said Berg.
While defending 10-time individual champion Jamie Mitchell did not compete in this year's event, the individual men's title was won by a fellow Australian, Brad Gaul from Warriewood. Jordan Mercer (Castaways Beach, QLD) meanwhile defended her title by winning the women's title.
Parko returns to pro surfing this week, flying straight to California to compete in the Nike US Open of Surfing at Huntington Beach in front of a crowd expected to be close to 100,000 people. "It's going to be a different scene to the Molokai Channel, I reckon," he laughs. His quest for the 2012 ASP World Title continues on August 16 with the Billabong Pro Tahiti.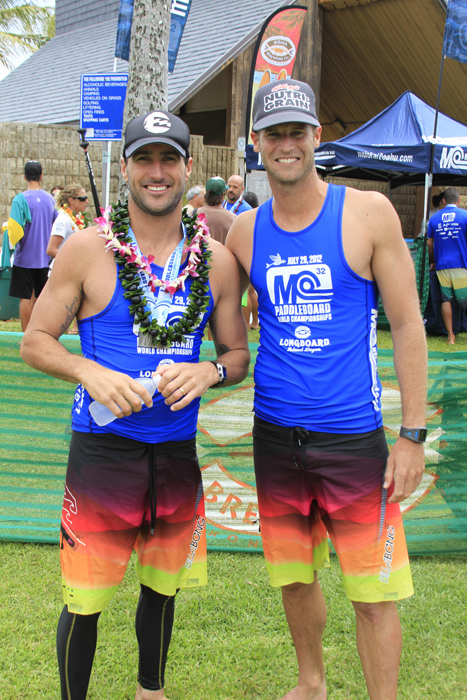 Current ASP world number three surfer, Joel Parkinson (31, Coolangatta, Qld) and paddling partner, Wes Berg (32, Miami, Qld) have finished third in their division of the 16th annual Molokai To Oahu Paddleboard Championships in Hawaii.
Rob Machado Attends and Participates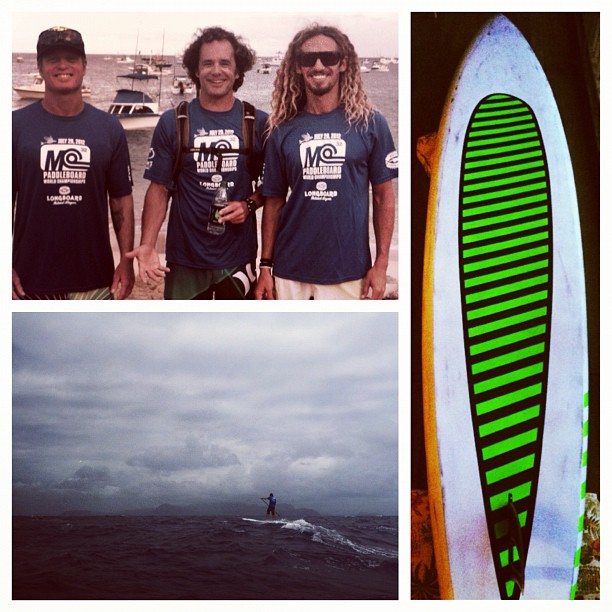 Congrats to everyone who competed in the molokai to Oahu race... 32 miles. And thanks to my team @brianszymanski8560 and Matt Friedman. Couldn't have done it without you guys.
---