Back to News
EMP: Icebreaker Names David Marsala as U.S. Sporting Goods Sales Manager
July 31, 2012
Icebreaker Names David Marsala as U.S. Sporting Goods Sales Manager
New position signals the New Zealand merino wool apparel company's new focus on the sporting goods channel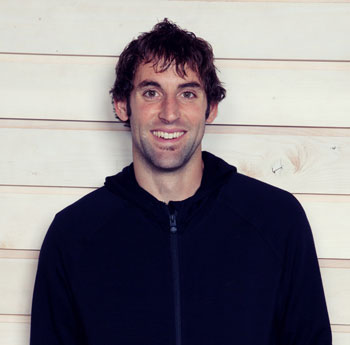 Icebreaker, the New Zealand company that pioneered the outdoor merino wool apparel category, announced today that David Marsala has been promoted from U S sales operations manager to US sales manager – sporting goods. In this newly created position, Marsala will strategically lead Icebreaker's expansion into the sporting goods channel.
"Dave has been instrumental in the growth of our core outdoor and alpine business and we are excited to have him lead the development of this new channel.," said Lisa Thompson, president of Icebreaker USA. "It will be a fun challenge for us to introduce this new consumer to the magical properties of merino. We look forward to showing them there is a natural and technical alternative to plastic."
Marsala will report to Thompson and work closely with U.S. sales manager Justin Watkins, who will continue to manage the outdoor and alpine channels.
Marsala has been with Icebreaker for over five years, working in various operation roles out of both the United States and New Zealand offices. Prior to joining Icebreaker in 2007, Marsala was with Mountain Hardwear for three years working in international sales and international product management.
---