Back to News
EMP: Anne-Marie Dacyshyn Promoted to Vice President of Marketing for Burton Snowboards
August 6, 2012
Anne-Marie Dacyshyn Promoted to Vice President of Marketing for Burton Snowboards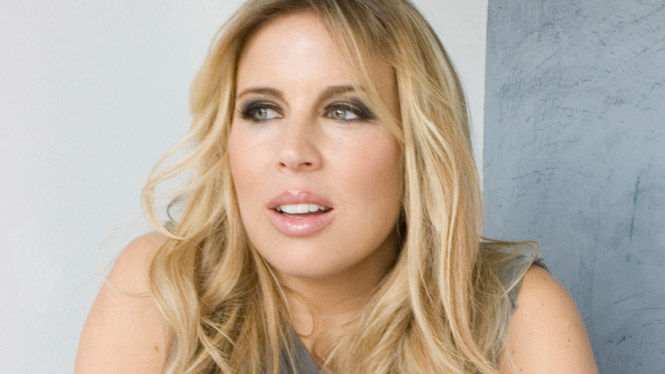 Burton Snowboards is pleased to announce that long-time Burton employee Anne-Marie Dacyshyn will become thecompany's new Vice President of Marketing. Anne-Marie was tapped to step up to the role of VP after current SVP of Marketing, Sam Paschel, made the decision to pursue a new career opportunity out west.
"Sam had a great run here and I hate to see him go, but in Burton style, we will turn this into an opportunity," said Burton Founder & CEO Jake Burton in an internal memo to employees. "It's always cool to promote from within, especially when it is as appropriate as in this case here. Anne-Marie has handled every task that has come her way, and overseeing the bulk of Burton Marketing will be a new challenge, but with Anne-Marie's talent and desire, I know the marketing crew is going to kill it."
A snowboarder for more than 20 years, Anne-Marie's first role in the industry was as a coach at Mount Mansfield Snowboard Academy under now famed Olympic coach Bud Keene back in 1998. Fast forward to today, and Anne-Marie is now a 13-year veteran of Burton whose career has spanned almost every aspect of the business, from product management, brand management, retail marketing and most recently, public relations, corporate communications and social media.
Now, as the VP of Marketing, Anne-Marie will lead the day-to-day operations and execution of all Burton brand and marketing elements, backed by the incredible staff across brand, team, events & partnerships, PR, social media, project management and web. Through every marketing program, Anne-Marie and her team will continue to focus on what's best for riders and riders at heart.
"I am extremely humbled by the opportunity to head up the Marketing Department of the world's leading snowboard company," said Anne-Marie Dacyshyn, VP of Burton Marketing. "Like our products and our sport, Burton Marketing is always progressing, always evolving and always looking forward, while staying true to our heritage and roots. I can't wait to drop in and work together with this amazing team to take our support of retailers and riders to the next level."
Off the job Anne-Marie is a passionate snowboarder, pop culture junkie, a style & fashion addict, rookie musician (cue the Covergirl plug, her all-girls band that only plays covers), and a global traveler. Oh yeah, she's also a proud Canadian. Follow her story here on burtongirls.com.
---