Back to News
B$Z: American-made Bel-Ray & Cobra Moto join forces
August 17, 2012
American-made Bel-Ray & Cobra Moto join forces
The leading USA-based lubrication manufacturing company will provide performance lubricants for the winningest U.S. - built dirt bikes of all time
HILLSDALE, Mich., (Aug. 14, 2012) – Let the synergy begin! Officials with Cobra Moto and Bel-Ray Company, Inc. announced today a strategic partnership built on a racing platform showcasing Bel-Ray's industry-leading lubricants and support team that'll provide backing to Cobra's Factory, National and National Plus teams.
"This is truly a win/win situation for two longstanding motocross companies with roots dug solidly here in American soil," said Sean Hilbert, President of Cobra Moto. "Bel-Ray's legacy in the sport of motocross is second-to-none. And like Cobra, racing is paramount to the research and design process. So the benefits of the partnership will certainly be mutual for both companies."
The championship motocross racers that Bel-Ray has sponsored since the 1970s reads like an MX Hall of Fame list. Innovation wrought from at-track experience sets Bel-Ray apart from the other lubricants. And with the hi-revving little Cobras, lubrication is key to Cobra's design and podium-dominating performance.
"Everyone at Bel-Ray is thrilled regarding the opportunity to work with Cobra Moto and its highly-talented race teams," said Bel-Ray Brand Manager Scott Lukaitis. "The best-of-the-best in terms of young motocross talent in the world, Cobra's team racers will serve as ambassadors of the sport for Bel-Ray. We definitely look forward to helping Cobra achieve its racing goals and furthering the American company's winning heritage on the amateur national championship racing circuit this summer."
In addition to servicing the Cobra bikes at national events with its wide range of motocross-specific lubricants, Bel-Ray will also be available for purchase at the Cobra hauler.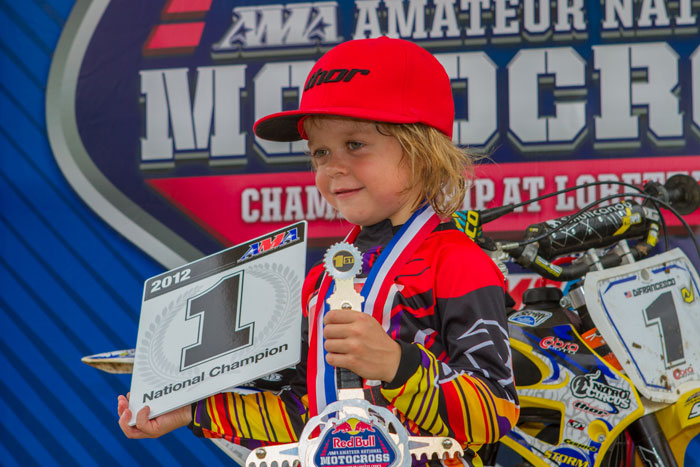 Cobra, founded in 1993, produces the most successful line of competition mini cycles in the United States with more than 300 national titles in the last decade. Based out of Hillsdale, Mich., Cobra's mission is to build premium products for the serious racer. For more information on Cobra products, please visit our website at www.cobramotorcycle.com and like us on Cobra Nation on Facebook.
Bel-Ray Company Inc was founded in 1946 and is a privately held, woman owned business serving the lubrication needs of powersports, industrial and mining customers worldwide. Bel-Ray is recognized as the leader in the specialty lubricants industry for setting high standards of quality and performance with products formulated for the motorcycle, automotive, aviation, energy, food, marine, military, mining, OEM, Industrial steel, and textile industries.
---