Back to News
FREE: From Kai Neville, Dear Suburbia - Free Online Premiere
September 4, 2012
From Kai Neville, Dear Suburbia - Free Online Premiere
Watch it Monday, September 10 on WhatYouth.com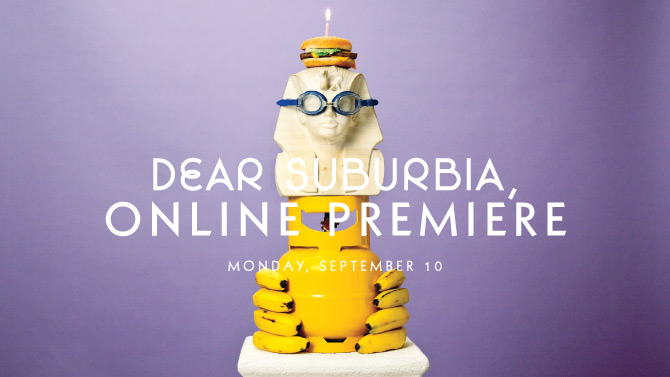 Let me tell you about Monday, the 10th of September.
You'll wake up where you fell asleep. You'll move. You'll realize that, as is the case one time out of seven, it's Monday.
Your inbox, girlfriend or comp sci class will need attention. You'll check Surfline. You'll think about sex. It'll be a largely unremarkable Monday until Craig Anderson slides under a desert ledge on the drop beat and your mind expands.
On September 10th at whatyouth.com, Kai Neville's film Dear Suburbia will be streamed in its grand entirety. Show the hell up for an experience.
Check WhatYouth.com for more information and showtimes, coming soon.
---