Back to News
UPDATE: Newton Running Launches "60 Days of Better"
August 30, 2012
Newton Running Launches "60 Days of Better"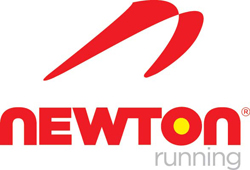 AUGUST 30, 2012 (Boulder, CO)—Newton Running, the leader in performance running shoes that actively support and strengthen natural running motion, announces "60 Days of Better", a program encouraging runners to try Newton Running shoes. Customers purchasing Newton Running shoes from any of its 450 retailers in the U.S. and Canada between September 1 and October 31, 2012, have up to 60 days from the date of purchase to return the shoes if they are not completely satisfied.

"Our goal is to reach a broader running audience with the message that if you give Newton Running shoes a try, you'll experience the joy of better running," says Stuart Johnson, VP of marketing for Newton Running.

60 Days of Better is an extension of the "Hello Better" marketing campaign launched earlier this year, which encourages runners to experience how Newton's principles of active, level and light help you achieve your best running motion.

All Newton Running are shoes active thanks to Newton's patented Action/Reaction™ technology, a dynamic, trampoline-like cushioning system that protects the body from impact. The shoes are built on a near level-to-the-ground platform that supports a natural running position and they provide lightweight comfort to encourage a fast, quick cadence.

The campaign coincides with the release of a special make up of the men's and women's Gravity Neutral Performance Trainer (lime and black for men, pink and black for women), available on a limited-time basis at select Newton Running retailers. Information about these as well as Newton Running's complete lines of Performance, Light Weight and Guidance Trainers is available at wwwNewtonRunning.com.

A supporting 60 Days of Better print and digital advertising campaign is launching now and will run through October in vertical running and triathlon media outlets such as Runner's World, Competitor, LAVA, Trail Runner, MapMyRun, RunnersWorld.com and Active.com and others.

Newton Running will also host a 60 Days of Better Facebook sweepstakes that will award various prizes, ranging from a MapMyRun premium membership to a race entry in Competitor Group's Rock 'n' Roll Marathon Series.
---