Back to News
EMP: La Jolla Group Names Ian Calvesbert International General Manager
September 14, 2012
La Jolla Group Names Ian Calvesbert International General Manager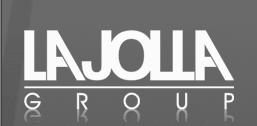 La Jolla Group (http://www.lajollagroup.com) ("LJG"), the world's premier multi-brand apparel licensing company, continues its global expansion by naming Ian Calvesbert as EMEA General Manager.
In this new position, Calvesbert will map out LJG's international strategy, including efforts to deliver the company's brand presence to a wider market and identifying new brand opportunities.
In addition, LJG's newly established relationship with DNA Distribution allows Calvesbert to leverage global opportunities and add depth to a diversified stable of brands for action sports retailers in key regions including Europe, the Middle East, and Africa.
Prior to joining LJG, Calvesbert was EMEA Managing Director of Fox Head Europe for 13 years, directing profitable growth of individual channel revenues at distributor, wholesale and retail levels.
This included strategic direction, penetration of new markets and the introduction of new products, along with the improvement of customer service and media relations for the brand. Calvesbert also introduced change management and a continuous improvement program across the organization, including implementing a successful wholesale direct initiative in key European territories.
"A key objective for LJG is to introduce our portfolio and brand-building mindset overseas," said Toby Bost, La Jolla Group's CEO.
"Based on our success here in the U.S., we are confident that we can provide the same operational services and brand value to retailers worldwide. Ian's new role is in line with our North American strategy, which included the hiring Doug Iwasa, GM in Canada, last year."
Iwasa joined the LJG team to oversee the company's business development throughout Canada, the company's first effort to expand outside of the U.S.
"Our success with brands like Metal Mulisha shows that explosive growth and great sell-through domestically can help us to move into new territories with an experienced veteran and managed approach," added Bost. "With Ian's brand building experience, we couldn't have found a better leader.
"I am excited to be part of the La Jolla Group strategy to develop our portfolio on a global platform," said Calvesbert.
"There is a lot of opportunity in the wider European, Middle Eastern and Southern Hemisphere territories, and LJG is perfectly placed to capitalize and leverage our experience, proven best practice and industry knowledge to grow our market share."
Calvesbert is currently based in a satellite office in Durham, England and reports to Bost.
For more information on La Jolla Group, visit www.lajollagroup.com.
About La Jolla Group
La Jolla Group (LJG) is the world's premier active-lifestyle apparel and media company. With a strong operational backbone, and licenses both domestically and globally for some of the biggest names in action sports, including O'Neill, Rusty, Metal Mulisha, FMF and The Berrics, LJG has developed a notable portfolio across surf, moto, skate and beyond.
Building on the successful model perfected with the company's acquisition of the O'Neill Clothing USA license from Jack O'Neill and family in 1993, LJG applies its industry-dominating core competencies in design, marketing, sales, production and distribution to refine its diversified roster of brands and businesses for the 21st century.
With five successful brands, a suite of design, operational and technological services, more than 400 employees across the U.S., 11 successful retail locations – including O'Neill's flagship stores in Anaheim and Santa Monica, CA — and the expansion of its Irvine, CA-based headquarters into a state-of-the-art 200,000 sq. foot facility, LJG continues to evolve and leverage synergies across all platforms. LJG's global reach now extends to six continents and more than 100 countries. For more information, please visit www.lajollagroup.com.
---