Back to News
RAMP Sports Q&A with Christian Alary and Vanessa Pierce
September 19, 2012
RAMP Sports Q&A with Christian Alary and Vanessa Pierce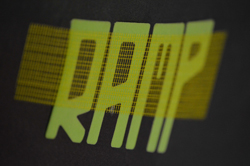 Earlier this month, RAMP Sports introduced the revolutionary rapid prototyping technology for their American-made skis, which allows their designers to "take new ski designs from the drawing board to the slopes in 24 hours."
The U.S.-based production team has created and has begun implementing a "patent pending vacuum-molding system which enables the company to create prototypes of new designs almost instantly and allow the company to actually test, on-snow, countless combinations of side cuts, widths, and materials over the course of a Park City winter."
We spoke with Christian Alary and Vanessa Pierce, who are both based at the company's headquarters in Park City, Utah. Christian is a product manager for RAMP while Vanessa serves as the communications director for the company. Read their thoughts on keeping production in the US while maintaining an industry-leading reputation for the latest technologies in design, production, and materials.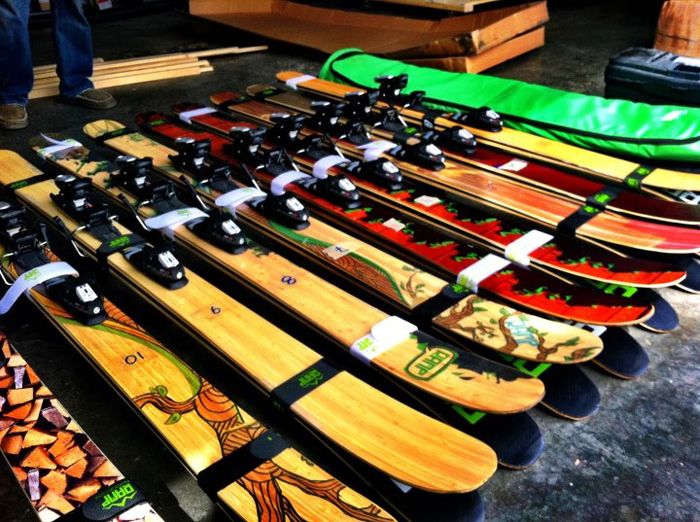 It seems RAMP now has an incredible opportunity to create unique and highly-specified skis with the new rapid prototyping technology – can you speak on this incredible new growth opportunity?
Christian Alary: This new technology permits us to create completely brand new skis in half a day. No expensive specific molds are required. We don't require a mold for each size and model. We can design whatever we want—new side cut, new flexes, new structure in a short time using fewer molds. The main benefit is that we are able to do a lot of different tests so we can offer the best to our consumer. But this technology is not only dedicated to prototyping but is truly an efficient production process.
When will RAMP begin production and truly implementing the new rapid prototyping technology?
Christian: RAMP began production on our 12/13 skis in August, and now we are running at full speed.
Why is this technology useful? How important is it for both business and on-snow performance?
Christian: This process is very new and greener than a usual one. We use less plastic avoiding ABS sidewalls. Vacuum molding respects the materials so the ski has a more natural geometry (e.g. the camber). This technology allows us to spend more money on technology and materials versus molds and presses.
How different are the designs?
Christian: The way the ski is designed is not completely different. We still need to define a sidecut and a core profile. But now we can master the design of each element—bases, edges, cores, fiberglass, and topsheet.
On the RAMP website, at www.rampsports.com, is a published company statement which reads, "We're making green practices a foundation of the brand right from the start." How will RAMP implement green practices into the new rapid prototyping technology?
Vanessa Pierce: We have a very strong environmental stance. It's only appropriate for a company to do so when the product produced is meant to get people outside and enjoy the environment. We want to be kind and clean to our outdoor playground. Our bamboo is harvested in California, FSC Certified using best practices in forestry. We use a pine-based resin as our epoxy versus petro chemicals that are toxic. And every ski and snowboard sold means we buy 300 pounds of carbon offsets for wind energy. We are even thinking about how we can run our factory on wind energy alone.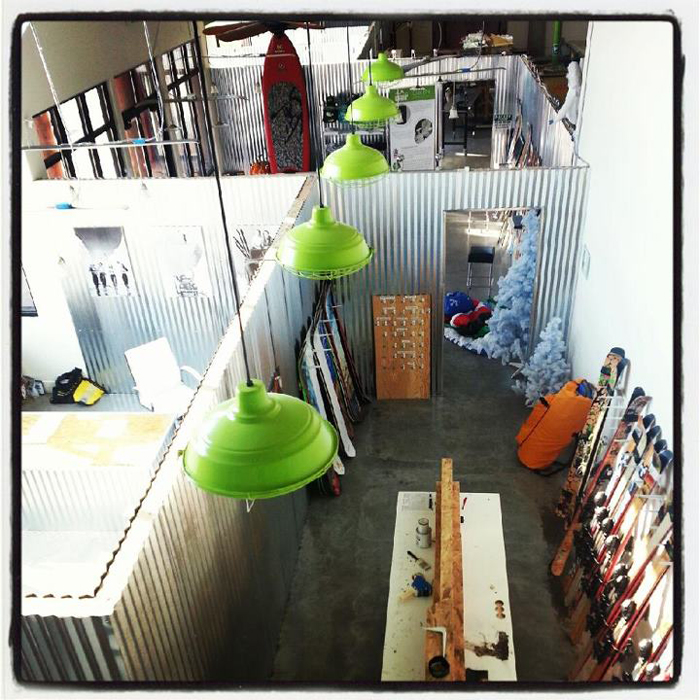 How important is having a talented team to test all the prototypes on-snow?
Vanessa: The ski production team skis and snowboards themselves. The entire staff is comprised of aggressive skiers/snowboarders with racing or ski instructing backgrounds, production backgrounds, or gear testing/reviewing experience. We will beat down a ski in order to make the best one possible. Plus, we have much more invested in our quality than if the product were made abroad by people who have never seen snow and just care about making a buck. We can make a ski, test it on one of our nearby mountains in Park City, and quickly turn it around in production. Plus, you get people who care about the sport, and hence the product, looking it over for quality.
What materials is RAMP currently using in ski production?
Christian: Graphics are done on a bamboo veneer in a completely groundbreaking way, which respects the bamboo and "plays" with natural contrast that you have on the wood. Our core is a full bamboo core, strong, flexible, and durable, plus its FSC certified for best forestry practices and harvested in California. We use Kevlar as a layer, which is an extremely good vibration damping material for a smooth but aggressive ride. Improving our structure, we can now use triaxal fiberglass, which increases the torsion stiffness and allows a more precise feel on the snow. We also supply nearly all our material here in USA!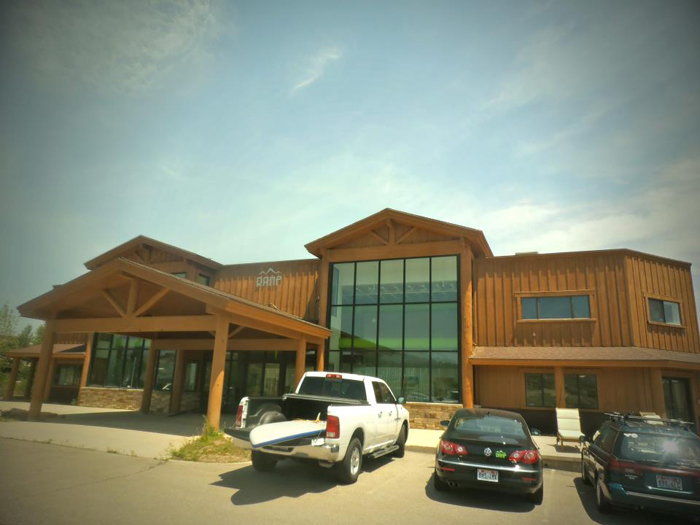 RAMP is based in Park City, Utah, and truly stands behind the 'made-in-USA' brand. How important is it for business for products to be handmade in the USA?
Vanessa: Being made in America, and especially a place like Park City, is a point of pride for us. We want consumers to know that our skis are made by skiers. Our production team skis and snowboards unlike production staff in Asia who makes $200 a month and has never seen snow. They have no investment in the product, we certainly do. Also, in a time of economic recovery, it seemed right to bring production to America.
Do you see RAMP being able to utilize this technology for the snowboard or paddle-board catalogs? Can the technology be used in other markets – namely surfing, where board design and technology play such an important role in performance?
Christian: Our process is dedicated to skis and snowboards, so yes we will be able to make snowboards for the 13/14 season. Our process can be used to make paddleboards or surf boards, but without a significant improvement compared to what you can actually find on the market.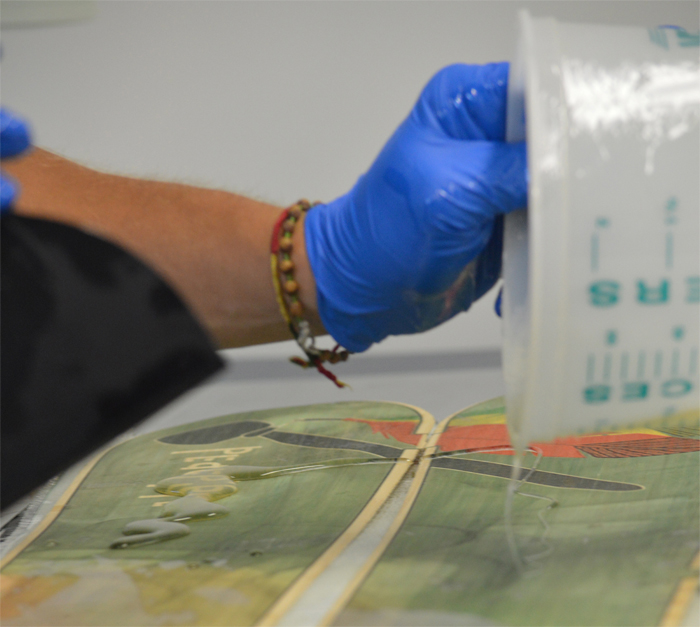 Historically, what have been the most popular ski models for RAMP?
Christian: Surely our Peacepipe, 115 under foot, incredible on deep snow, impressive on groomed snow. But you have to test our future 125 Kapow!
What other products or technologies do you see as growth opportunities for RAMP in 2013?
Christian: We will recycle all our scraps so we will be innovative there, creating new products or services with them when the market dictates. No limits to our green ambition. Our graphic sublimation process works on technical fabrics for technical apparels so why not RAMP jackets?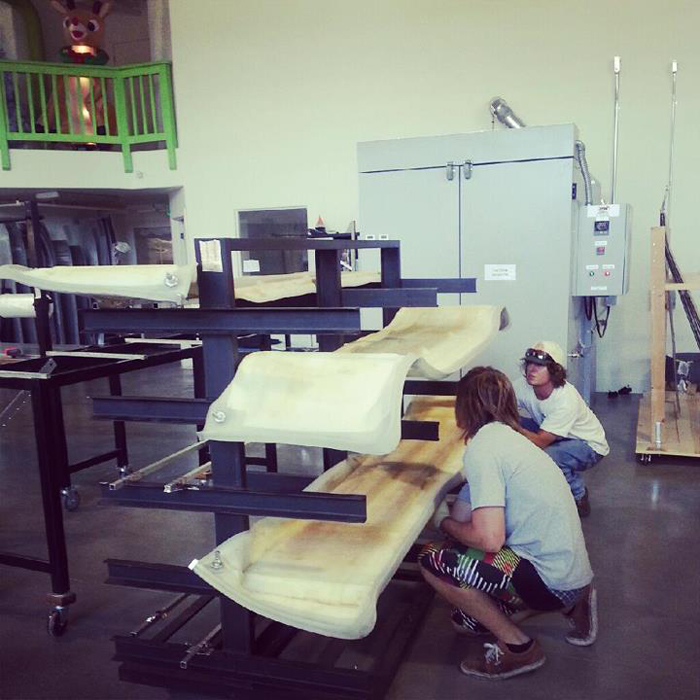 ---