Back to News
SURF: 2012 Quiksilver Pro France Set to Launch ASP WCT European Leg
September 26, 2012
2012 Quiksilver Pro France Set to Launch ASP WCT European Leg
CAPBRETON – France - Friday, September 28 marks the first day of the official waiting period for this year's edition of the Quiksilver Pro France, first event of the two-stop European leg on the ASP Men's World Championship Tour. The 32 best surfers on the planet will once again invade France's iconic Hossegor region and take on the powerful shorebreaks of La Graviere for an exciting 11-days.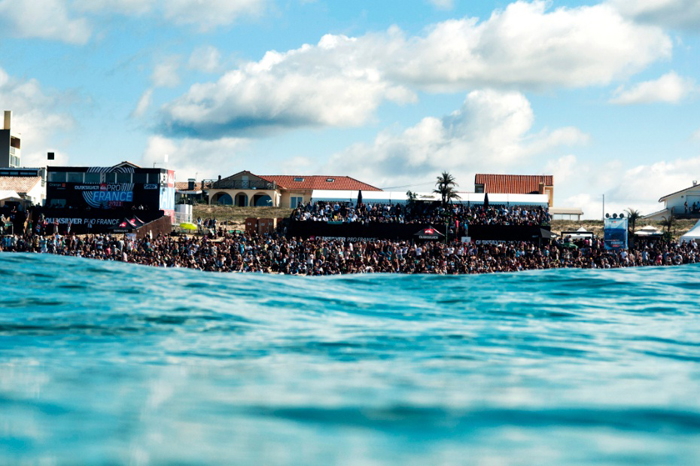 [Rabejac / Quiksilver]
With the recent performances of local hero Jeremy Flores on the WCT, and an exciting race for the coveted 2012 ASP World Champion Title, Hossegor readies to host some of the highest standard of surfing witnessed over the years and an ever-growing fan base for the sport. Michel Bourez (PYF) and Tiago Pires (PRT) will also be closely followed by all European surf-enthusiasts, both having a strong attachment to the region and two very entertaining surfers to watch.
After last year's exploits of our 2012 European Junior Champion Ramzi Boukhiam (MAR) who finished equal 13th as a wildcard, tension starts building amongst the crew of 16 surfers who will battle it out this week for the unique wildcard slot left in the main event. All generations and regions will be represented with the likes of seasoned competitors Aritz Aranburu (EUK) and Patrick Beven (FRA) facing Maxime Huscenot (FRA), Marc Lacomare (FRA), Craig Anderson (AUS), Wigolly Dantas (BRA), Leonardo Fioravanti (ITA) and many more.
The Quiksilver Pro France is scheduled from September 28 – October 8, 2012 in Hossegor, France. For all results, photos, video highlights, press releases and LIVE webcast, log on to www.aspworldtour.com.
Watch the Quiksilver Pro France LIVE via http://quiksilverlive.com/profrance/2012/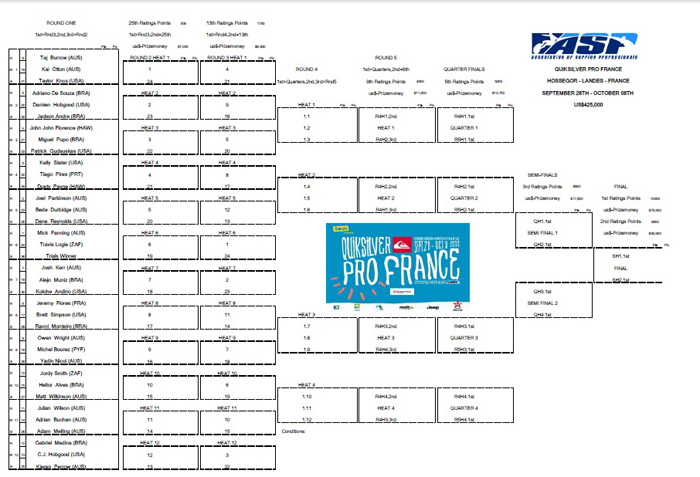 ---