Back to News
Longworth Industries Q&A with Randy Black, CEO
October 3, 2012
Longworth Industries Q&A with Randy Black, CEO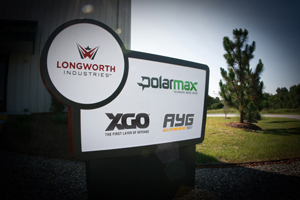 Longworth Industries, the makers of Polarmax, AYG 365, and XGO, is a vertically integrated company based in North Carolina which manufactures high performance next-to-skin garments and accessories designed for any outdoor activity where you want to stay warm and comfortable.
Along with working to take a strong stand in seeking to be good stewards of the environment by consciously working to reduce the company's carbon footprint, Longworth Industries designs and manufactures all of their product within a 15-mile radius of the company's Candor, NC headquarters.
Also based in North Carolina is Macon Dunnagan, a climber and author, who recently set a record at Mount Kilimanjaro for the most summits in one month, when he ascended the highest peak in Africa in September for the 4th time in 28 days (bringing his lifelong summits total to 25). Macon stumbled across Longworth's Polarmax base layers a few years back in his efforts to stay warm while working as the Kilimanjaro Expedition Director and has truly realized the value of warmth and comfort as he faces extreme weather conditions on every trip he takes.
Read on to see why years ago Macon chose to gear up with Longworth and Polarmax, and to see why the innovative and environmentally friendly manufacturer is considered the smartest choice for both consumers and retailers when shopping for base layer apparel and accessories.
Longworth Industries products are 100% Made in the USA. We do not import materials, products or packaging from around the world.
What products does each individual brand offer?
Polarmax® - The Polarmax brand is a next to skin brand designed for snowsports (ski/snowboard) and outdoor sports - hiking, backpacking, climbing, and water sports such as kayak & others. Our Polarmax brands feature our proprietary Acclimate Dry moisture management system to keep you warm and dry. Our fabrics also have a proprietary treatment for anti-odor and antimicriobials to attack bacteria and improve overall hygiene.
XGO® - XGO next to skin base layers have been designed to meet the strict specifications for laboratory and field conditions of the US Military. XGO features a proprietary moisture management system, as well AG 47 silver based anti-odor/anti-microbial treatment, which is designed to eliminate harmful bacteria, and improver overll hygiene.
What is the most successful brand in terms of business out of Polarmax, AYG 365, and XGO?
XGO® is larger than Polarmax today. That wasn't always the case, as the genesis of XGO was from the Polarmax brand. Our XGO brand was created as we developed a much larger presence in military and government.


Which products from each particular brand of the Longworth catalog are the most popular?
From Polarmax we have several products that are truly very popular, particularly in our warmth categories; including Tech Silk (Warm), Double Layer (Warmer), and Quattro Fleece (Warmest). At XGO, our Performance Products are the most popular; including Phase 1 Lightweight Tech Silk & Phase 4 Heavyweight Tech Fleece. And, with our XGO Fire Resistent category, Phase 1 Lightweight FR and Phase 2 Midweight FR base layers are the most popular.
Does being 100% 'Made in the U.S.A.' lead to significant positive economic impacts for the local economy in terms of sourcing jobs and materials?
We pay a little more for our yarns and services as a USA based manufacturing company, but our service to our customers is perhaps one of the best, if not the best in the industry. We have a good supply of labor for our cut & sew operations along with our warehousing/distribution staff.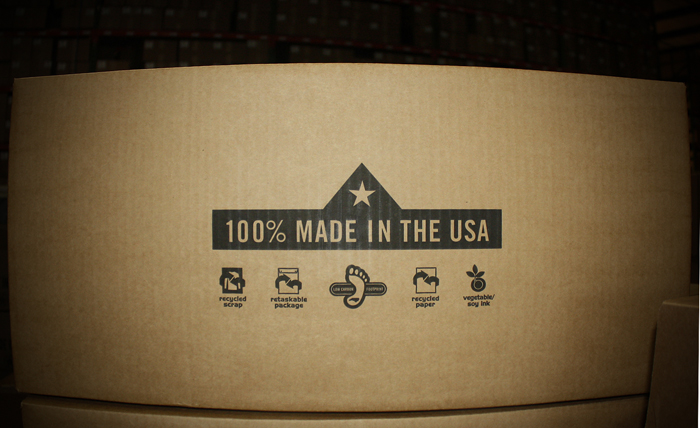 Do you typically hire locally? Are you known for bringing outsiders to North Carolina?
Yes, we hire locally. Most of our direct labor is North Carolina based, while our sales, marketing, and merchandising team is a combination of local and other talent that we have recruited to join us in NC.
With such an emphasis on being 'Made in USA' – do you see direct competition with other American brands? Or, is your competition the international market?
Our competition is primarily from companies and brands that source products from off-shore. We also have a number of competitors that say they are USA based, but in reality they are only involved with marketing/distribution.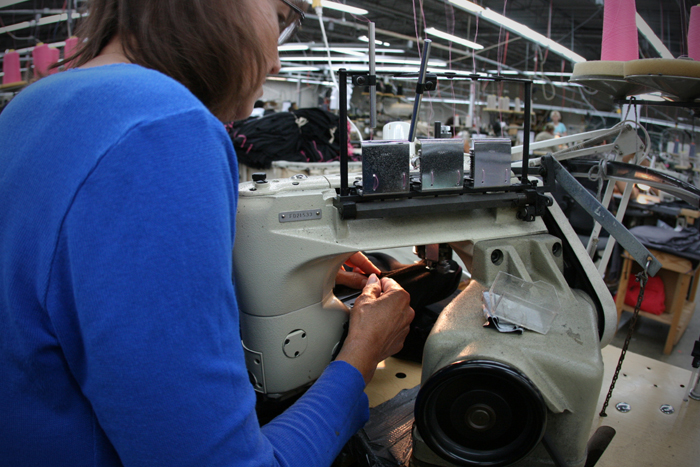 What are the benefits of being green and how has Longworth been able to maintain such a small footprint?
All of our employees are based in North Carolina. Our manufacturing plant is located in Candor, NC; our warehousing / distribution center & offices for sales, marketing, merchandising, & customer service is located in West End, NC and we operate within a 15 mile radius between our manufacturing plant and our warehousing/distribution center.
Can you reveal any of the negative impacts of keeping all levels of production here in the USA, if there are any?
Labor costs and benefits – medical, life, disability, 401K are much higher of a USA based manufacturing unit.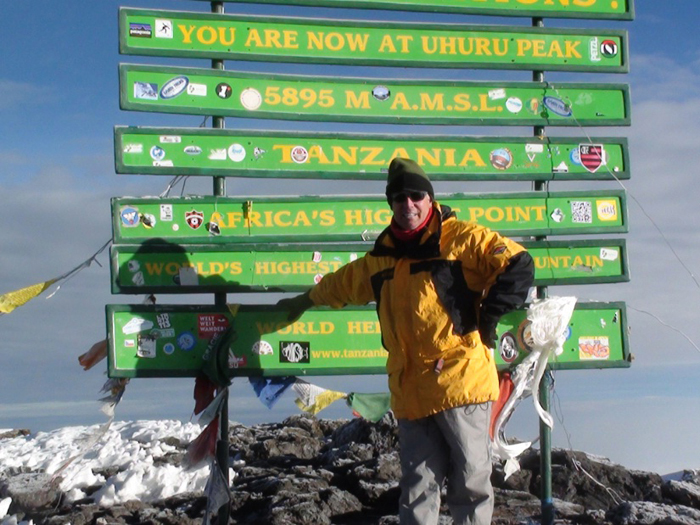 Macon Dunnagan braves the elements equipped with 'Polarmax' base layer while making his way to the peak of Kilimanjaro, nearly 20,000 feet above sea level.
Macon Dunnagan recently beat a record for climbing Kilimanjaro, what is Longworth's relationship with Macon?
Macon found Polarmax base layers a few years back in his efforts to stay warm on his climbs to the top of Killimanjaro. We were able to form a promotional relationship with Macon, as he lives just 2 hours away from our headquarters here in North Carolina. He is a wonderful ambassador for our products and brands.
How did your product help Macon to achieve his feat for the most summits of Kilimanjaro in one month?
We have Macon traveling with our Polarmax Warm/Lightweight Tech Silk as a base layer for the initial phases of his summit. He adds our Warmer/Heavyweight Comp 4 base layers for warmth as he approached the summit. For the most recent string of summits, we also outfitted Macon with our compression shorts (that we currently supply to US Navy Seals) as additional support for the groin, abdominal, and hamstrings during his most recent expeditions; all of which are designed to facilitate blood flow and lessen fatigue while providing support.
Anything we might have missed?
We are a small to medium sized, USA based vertical manufacturing/marketing company. We design our product, engineer it, and make it here in the USA. We take great pride in delivering a 'made in the USA' product to our customers!
More recently, we have developed an expanding International business, as our XGO brand has been a part of our military operations and deployments around the world.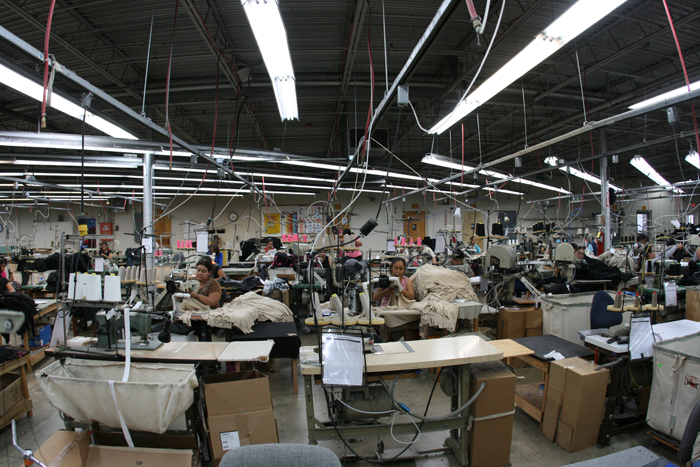 ---