Back to News
EMP: Brixton Announces Brian Reichel as International Sales Manager
October 4, 2012
Brixton Announces Brian Reichel as International Sales Manager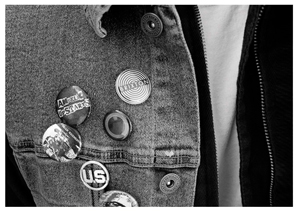 Oceanside, CA (October 4, 2012) – Brixton is excited to announce the hiring of Brian Reichel as International Sales Manager. In the new position, Brian will manage Brixton's international business including sales, marketing and the development of new markets. Reichel has extensive international sales experience amassed over 15 years in the action sports industry and is an important addition to Brixton as the Brand continues its global expansion.
Reichel comes to Brixton from Sole Technology where he spent several years in Amsterdam managing sales, marketing and product for Sole Tech's brands in Europe, the Middle East and Africa. Most recently Reichel managed Northern Europe Sales for Etnies, Emerica, Altamont and ThirtyTwo.
"We are excited to have Brian at Brixton," said co-founder and Director of Sales and Operations Jason Young. "His international experience will be a great asset as we continue to grow this important area of our business."
A San Diego native, Reichel is excited to return to his backyard and to contribute to Brixton's global growth.
"I've always been inspired by Brixton's ethos and I'm honored to now be a part of the company," said Reichel.
About Brixton:
Founded by three friends in 2004, Brixton crafts quality apparel and headwear that has a modern yet timeless feel. The clean, classic design of the Brixton collection is unmistakable and each piece is constructed with the commitment to bringing the customer a unique and limited product they'll want to hold onto forever.
For more information on Brixton, please visit www.brixton.com
---