Back to News
SURF: ASP International and ZoSea Media Agree on Vision for Future of Professional Surfing
October 8, 2012
ASP International and ZoSea Media Agree on Vision for Future of Professional Surfing
HOSSEGOR, France – Association of Surfing Professionals (ASP) International has entered into a Term Sheet with ZoSea Media (founded by Paul Speaker and Terry Hardy) designed to enhance the organizational structure of the sport as well as the direction of professional surfing in the coming years. This measure enjoys the comprehensive support of surfers, events, staff and ASP Board Members.
"It's an important time for surfing," Kieren Perrow, ASP Surfer Representative, said. "The supporters of the sport have sacrificed a lot of time and energy into professional surfing, and it has brought us to our current position where we're attractive to a larger market with the ability to take surfing to a whole new level. Everyone, from the surfers to the fans to the events to the sport, will benefit and it's an exciting time for the ASP."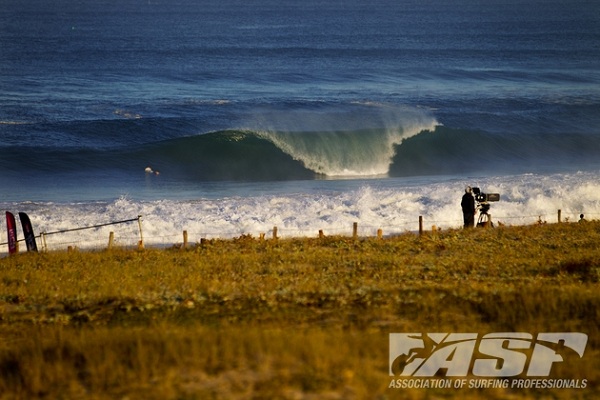 With the idyllic French beachbreaks of Hossegor as the setting, ASP International and ZoSea Media have entered into an arrangement to enhance the sport of surfing.
The formal closing of this transaction between ZoSea Media and ASP International is anticipated to be achieved by year's end. Both parties are focused on executing a smooth transition towards the continued enhancement of professional surfing.
"When we embarked on the experiment that is professional surfing, our goal was to create a dynamic, genuine sporting product while retaining the authenticity of the culture," Rod Brooks, Quiksilver Event Director, said. "The progress made, not only by the organization, but in its ability to consistently push the high-performance boundaries of the sport is something we're all very proud of. Surfing, as an act, is constantly evolving and the governing body must evolve and adapt to maintain relevance. We're all very excited about where this next step will take us and extremely supportive."
The next stop on the 2012 ASP World Championship Tour will be the Rip Curl Pro Portugal in Peniche from October 10 – 21, 2012.
For more information log onto www.aspworldtour.com
---