Back to News
EMP: Famous Surf Accessories Announces Jeran Fraser As Executive Vice President
October 11, 2012
Famous Surf Accessories Announces Jeran Fraser As Executive Vice President
San Diego, CA (October 10, 2012)—Famous Surf Accessories is proud to introduce Jeran Fraser as Executive Vice President and newest member of its board of directors. Drawing on an extensive background in the action sports industry, Jeran brings over 15 years of experience to the Southern California based brand.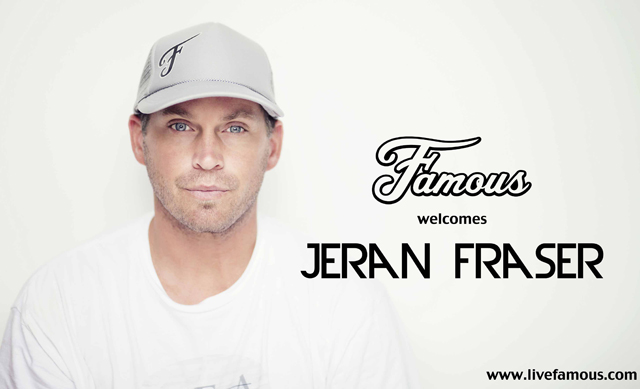 photo: Famous Surf Accessories
"I'm honored to have the opportunity to work with Famous Surf, " explains Fraser, who gained invaluable accessory specific knowledge during his years at Dakine.
"Joining an extremely creative and innovative team is going to be a fun ride, and I look forward to implementing new ideas and strategies that will help compliment the brand as we move forward together."
Fraser will oversee all aspects of Famous on both a national and global level, utilizing several years of C-level experience and a diverse business background to develop short and long-term growth strategies.
"Jeran will be a huge asset to Famous as we continue to grow our brand, and we're extremely excited to have him on board with us for day-to-day operations," says Sam Sciortino, Famous Surf Accessories President and CEO.
"He brings several years of experience in the industry and we see the addition being very positive for us. As a leader in the surf accessory market, our goal is to continue refining our brand strategy, while still keeping the brand focused on the core concept of offering quality surf accessories. We feel Jeran will help us do that."
For more Famous, find us on Instagram @famoussurf, Facebook at http://www.facebook.com/FamousWaxandAccessories and online at www.livefamous.com.
---